CMAs Stepping Up: Profile of Qiang Shui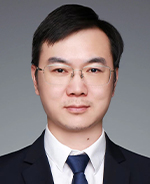 Name: Qiang Shui, CMA
Company name: FCT Flow Control Technologies
Title: Finance Director
Location: Saint Juery, France
LinkedIn: https://www.linkedin.com/in/charles-shui-1a3554128/
In conjunction with IMA's integrated advertising campaign, we're spotlighting members of the CMA® (Certified Management Accountant) community who are stepping up from around the world.

How did you learn about the CMA and what made you decide to pursue it?

I became a CMA in August 2015 because the structure of the CMA course of study is quite practical. It really serves in my daily work, as sometimes an instant recommendation or decision is increasingly important in today's fast-paced business environment.

How has being a CMA added value to your career?

The CMA curriculum covers a very large section of finance, including all necessary skills for financial operations such as standards, budgets, cost control, internal control, audit, business analysis, finance instrument management, and more. The CMA is an integrated lesson that enables you to quickly gain professional skills that can help you succeed in your professional career. It's also a global passport, enabling you to work at multinational companies around the world, as my experience demonstrates.

Can you describe a moment in your professional career when your skills as a CMA were recognized – that you "felt seen" for your expertise and insights?

The role of the accountant is a difficult and challenging job, as we are the last line of defense for risks to the company. In this regard, a sophisticated ERP system linked with efficient SOP can really help to reduce the overwhelming load of work, not only for finance people, but for all employees.

I was happy to lead a project of SAP implementation at my company, and make it go live as we planned and succeeded in sharing our experiences with our related entities. After almost a year of working hard, we as a cooperative team finally did it, and I really enjoyed and was proud of this accomplishment.

Please visit the IMA website to learn more about the CMA certification.