Change username form. Insert an info and press enter to submit, or press escape to close.
Create a new account form. Press escape to close.
Validate mail form. Press escape to close.
Lost password form. Insert an info and press enter to submit, or press escape to close.
Confirm address message dialog. Press escape to close.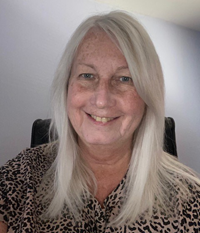 Susan E. Bos, CMA, CPA, CFE, a longtime IMA® (Institute of Management Accountants) volunteer leader, has once again been recognized for her trustworthiness and integrity.
For the second time, Bos has been named to the Top Thought Leaders in Trust, recently published in the Winter 2021 issue of Trust! magazine. The Trust Across America awards program, now in its 11th year, celebrates professionals who are transforming the way organizations do business.
An IMA member for more than 30 years, Bos currently serves on the Committee on Ethics. She has served in multiple volunteer leadership roles across her many years of IMA membership, including multiple terms on the IMA Global Board of Directors, a member of the 100-Year Anniversary Committee, and as president of the Stuart Cameron McLeod Society (SCMS). She also has been chair of the Committee on Ethics, the Performance Oversight & Audit Committee, the Women's Leadership Forum, and the Finance Committee.
Said Bos on the topic of ethics, "Ethics and trust are the pillars of society to ensure business is conducted with integrity and due care. I strive to do all I can to promote ethics, increase awareness, and educate others on the importance of ethics and trust, both of which contribute to strong organizations and societies."
According to the article in Trust! magazine, "For almost a quarter of a century, Susan E. Bos has worked to advance the field of accounting and ethics, both on the job and through her volunteer service. As a member of the Washtenaw County Government staff, Bos has served in various roles, upholding the highest ethical standards throughout her years of service. Additionally, Bos continues to be involved in her local community, serving as director of scholarships for the IMA Ann Arbor Chapter, promoting ethics education at the chapter level.
Trust Across America previously recognized the late Curtis C. Verschoor, CMA, CPA, who was named to the list for seven consecutive years and was a Lifetime Achievement recipient. In 2016, the organization recognized IMA President and CEO Jeff Thomson, CMA, CSCA, CAE, with a Lifetime Achievement Award for his continued dedication to supporting his profession and organization by upholding the highest standards of trust.