Change username form. Insert an info and press enter to submit, or press escape to close.
Create a new account form. Press escape to close.
Validate mail form. Press escape to close.
Lost password form. Insert an info and press enter to submit, or press escape to close.
Confirm address message dialog. Press escape to close.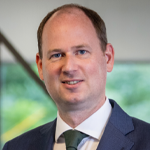 Dear IMA members in Europe,
It was an exciting fall, with IMA Europe hosting our well-attended and long-awaited Finance Transformation events. Although we are facing new health challenges in our region at the moment, we remain optimistic about the future and continue to plan for other events in Amsterdam (postponed from December), Moscow, and Zurich later in 2022.
Earlier this quarter, we released the results of our latest IMA/ACCA Global Economic Conditions Survey (GECS) for the third quarter of 2021. The survey found that global confidence fell back compared to Q2 2021 but remains at a high level following significant dips in 2020 and early 2021. In addition, the global orders index increased marginally after strong gains in the first half of the year, which is consistent with a moderation in the pace of growth. Changes in confidence varied by region, however, with falls in North America and Western Europe, and increases in Asia Pacific and South Asia. Despite the drops, North America and Western Europe still have high levels of confidence following big jumps in the first half of the year. You can check out my video about the results on my LinkedIn page.
In other news, we want to congratulate Milana Erlikh, a CMA from Kazakhstan, who recently participated in IMA's Young Professional Leadership Experience. Milana joined four other accomplished young professionals from around the world who were selected to enjoy a first-hand look at the inner workings of the IMA Global Board and committees. The program included a comprehensive five-month leadership training experience, culminating in attendance at the IMA Global Board meeting this past October. Milana, who attended virtually, met with Board members, attended meetings of the full Board and IMA Volunteer Leadership Committee, and made some important new connections. Well done, Milana!
We're also pleased to announce the formation of IMA's Spain Chapter, our first in that country. This chapter reflects IMA's growing commitment and presence in the region, and we look forward to the networking and educational opportunities that the chapter will be able to provide to members there.
Finally, for our CMAs: Don't forget to earn your 30 hours of CPE (including two hours in ethics) before the end of 2021. Check out the IMA Course Catalog to see a listing of IMA continuing education products, many of which are free.
I wish you and yours the peace of the holiday season and our best wishes for your safety and health.