Change username form. Insert an info and press enter to submit, or press escape to close.
Create a new account form. Press escape to close.
Validate mail form. Press escape to close.
Lost password form. Insert an info and press enter to submit, or press escape to close.
Confirm address message dialog. Press escape to close.
New Course Provider: IKAF in Kosovo

IMA
®
(Institute of Management Accountants) recently signed a Memorandum of Understanding with a new course provider: the Institute for Accounting, Auditing and Finance (IKAF) in Kosovo.
The MoU, signed by IMA President and CEO Jeff Thomson, CMA, CSCA, CAE, establishes IMA's relationship with IKAF, a professional nonprofit association and independent legal entity in the Balkans region in Europe. IKAF, founded in 2005, is specialized in providing qualifications in the fields of accounting, auditing, and finance in Kosovo, and Balkan countries such as Albania, Montenegro, and North Macedonia.
As part of the partnership, IKAF will begin offering courses and provide materials for the CMA
®
(Certified Management Accountant) exam to IMA members in the region.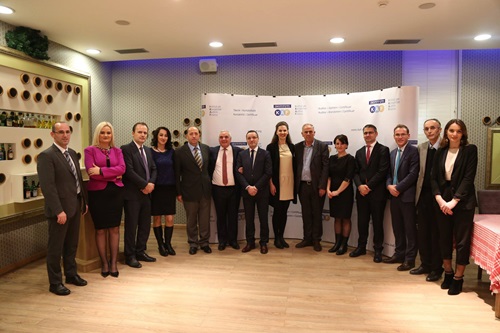 IKAF executives gather to sign MOU with IMA. Pictured, third from the left, is IKAF's Director Bujar Krasniqi.
"As a global association, we're continuing to expand our network throughout all of Europe. Our partnership with IKAF will aid us in bringing the CMA, the global benchmark for management accountants and financial professionals, to the Balkans," said IMA Director of European Operations Alain Mulder.
The partnership will advance IMA and IKAF's mutual objectives in promoting the higher education and professional development of members in the finance and accounting profession. IMA and IKAF will jointly promote IMA membership and resources, including the CMA certification, and IKAF's programs.
"Partnering with IMA is a great achievement that will help our members better prepare for an international career and challenging future, domestically or abroad in management accounting," said Bujar Krasniqi, Director of IKAF. "This partnership will contribute to both the future careers of our members and the organizations where they work."
For more information on IKAF, please visit
https://www.ikaf.org/
.
Course Provider Recognitions

IMA also recently recognized two of its course providers in the Europe region.
HOCK Training

Founded in Moscow in 2000, HOCK Training prepares students for international qualification exams in accounting, finance, internal audit, and management accounting. In recognition of their support of IMA's CMA
®
(Certified Management Accountant) program in Moscow, IMA recently presented them with a certificate.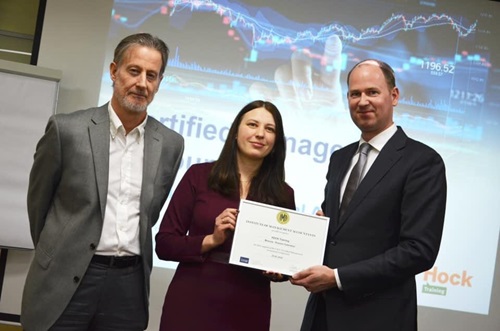 Alain Mulder, on behalf of IMA Europe, presents a certificate of recognition to representatives of
HOCK Training. Pictured (l. to r.): Carl Burch, Anna Slavikovskaya, and Alain Mulder.
For more information on HOCK Training, please visit
www.hocktraining.com
.
Controller Akademie

IMA Europe partners with the International Controller Verein (ICV) in thought leadership and networking between members. In addition, ICV's training arm, CA Akademie AG, is an approved CMA review course provider in Munich.
For their promotion of the CMA program as well as for their excellent support as an approved course provider, IMA recently awarded a certificate of recognition to Controller Akademie. Pictured below, from left to right, are Dorothee Deyhle (from Controller Akademie); Ellen Gurevich, IMA vice president; Bernardin Generalao, IMA manager of business development; Dietmar Pascher (from Controller Akademie); and Jim Gurowka, IMA senior vice president.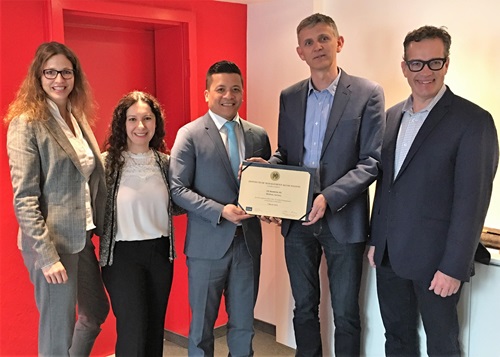 For more information on Controller Akademie, please visit
www.controllerakademie.de/
.