Change username form. Insert an info and press enter to submit, or press escape to close.
Create a new account form. Press escape to close.
Validate mail form. Press escape to close.
Lost password form. Insert an info and press enter to submit, or press escape to close.
Confirm address message dialog. Press escape to close.
How Your School Benefits
Recognition and prestige
Recognition on IMA's website
Official seal, templated articles, and materials to showcase your endorsement
Additional distinction beyond accreditation at no cost
Curriculum Validation
Program validation and evaluation of curriculum content
Attract students with a career track beyond public accounting
How Your Students Benefit 
Career Readiness
Preparation for careers in management accounting and beyond
Opportunity to apply for the IMA Student Leadership Experience Program,* an exclusive benefit for endorsed schools
CMA Certification
Curriculum reviewed to ensure comprehensive coverage of CMA exam topics
Students can stand out as they graduate and take the CMA exam while still in school
*Exclusively for endorsed schools, the program allows students to participate in IMA Global Board activities and have opportunities to network with high-level professionals, executives, and IMA volunteers.
Become Endorsed in 3 Easy Steps
1. Assemble Documentation
Collect syllabi for all courses within the curricular content section of the application. Provide 4-5 homework and/or test examples that show the rigor of the program. Include information on faculty, plagiarism policy, and employer feedback mechanisms.
2. Complete the Curricular Content Section of the Application
List one course per topic. 75% of topics must be taught at the C level (highest level of Bloom's taxonomy).
Resources to Help You Through the Process
Tools and Best Practices
After you become endorsed, IMA offers tools to help you make the most of your endorsement. IMA provides a toolkit to get the word out about your leading accounting program, which includes:
Higher Education Endorsement Program seal and language to include on your school's website
Press release template and sample announcements
Sample social media posts and inclusion in IMA's social media platforms.
Faculty Testimonials
"From a faculty perspective, the endorsement program has added prestige to our name, when I've attended national conferences, I have had faculty from highly ranked accounting programs congratulate us on earning the endorsement."

Clare Kamm Latham, PhD, CPE, CFE, associate professor of accounting, Washington State University
"The endorsement program was an invaluable experience in evaluating our program and at the same time provided us with external confirmation that our program provides content vital to students' career success."

Laurie Burney, PhD, CMA, associate professor of accounting, Baylor University, IMA's Professor in Residence
"We see the endorsement program as adding another dimension of credibility to our program and feel that companies hiring graduates will likely hear that our curriculum prepares students for corporate accounting and finance careers."

Steve Smith, PhD, CMA, associate professor of accounting, Marriott School of Management at Brigham Young University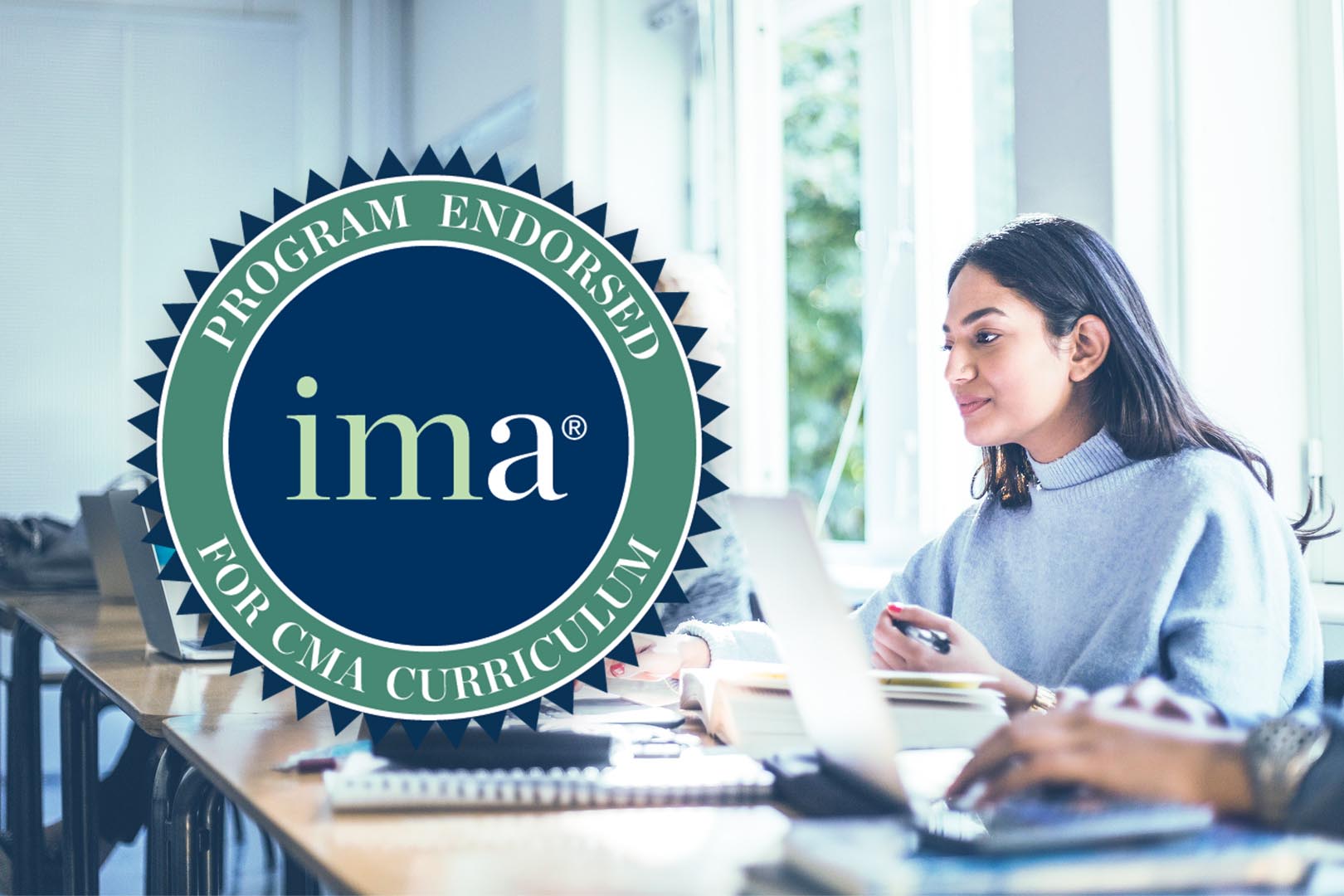 Is Your School on the List?
IMA's Higher Education Endorsement Program is a stamp of excellence. It signifies that your accounting program provides the rigorous curriculum needed for students to prepare for the CMA exam and successful careers in management accounting.
Join the Growing List of IMA Endorsed Schools