Recognizing Top Leaders in Finance
Last month, IMA
®
(Institute of Management Accountants) hosted a networking event for top accounting and finance leaders located in the Cleveland area. The event in Cleveland is part of a quarterly series of IMA-hosted CFO recognition events. IMA honored senior finance leaders from Babcock & Wilcox, The Goodyear Tire & Rubber Company, The J. M. Smucker Company, and TimkenSteel Corporation for employing best practices in their accounting and finance operations.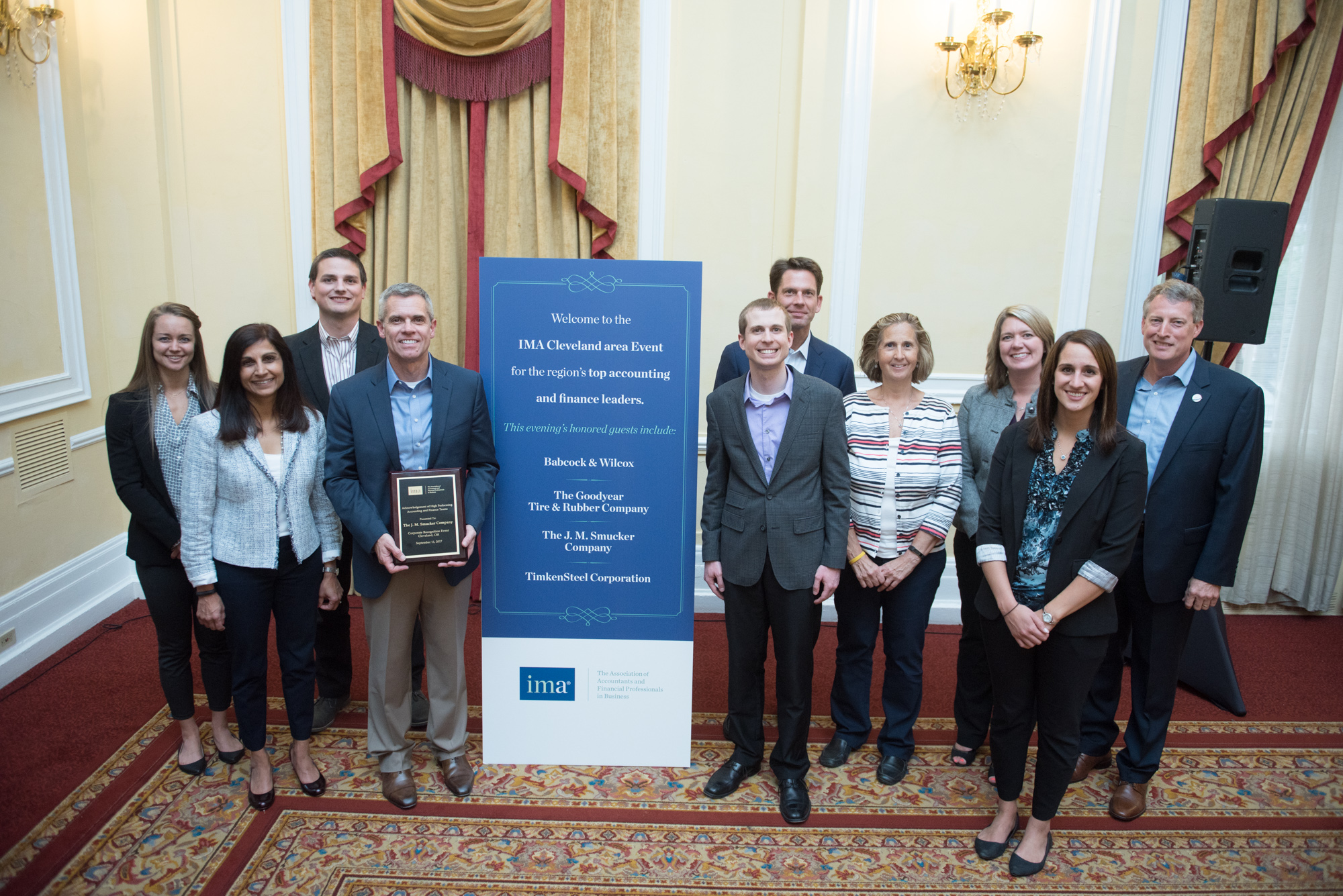 IMA honors leaders in accounting and finance in the Cleveland area.
In addition to honoring senior practitioners, the event series provides an opportunity for professionals, including CFOs, vice presidents and controllers, to discuss and engage on key issues that organizations face within their specific region and around the world.
Throughout the year, IMA hosted CFO recognition events in San Diego, Baltimore, and Cleveland. The final event for 2017 is scheduled for mid-November in Atlanta. Locations for next year have already been confirmed as the series will take place in Irvine, Calif.; Boston; St. Louis, Mo.; and Raleigh, N.C.
The cost for attendance is free; however, CFO recognition events are closed to the general public and registration is limited. For more information, please contact Sam Walker, IMA director of business development, at (678) 640-5027 or
swalker@imanet.org
.