Change username form. Insert an info and press enter to submit, or press escape to close.
Create a new account form. Press escape to close.
Validate mail form. Press escape to close.
Lost password form. Insert an info and press enter to submit, or press escape to close.
Confirm address message dialog. Press escape to close.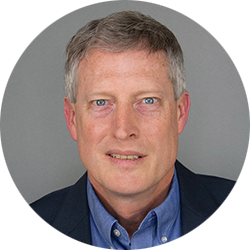 J. Stephen McNally
CMA, CPA
Chair-Emeritus, 2022-2023
J. Stephen McNally, CMA, CPA, is Chair-Emeritus of IMA's Global Board of Directors for the 2022-2023 fiscal year. He also serves as a member of the ICMA Board of Trustees, the IMA Memorial Education Fund, and the IMA Research Foundation Board of Trustees, as well as chair of the Europe Regional Advisory Committee.

McNally is CFO, treasurer, and secretary of Plastic Technologies Inc. (PTI) Group of Companies. Based in Holland, Ohio, the PTI Group serves nearly every major consumer goods company and is recognized worldwide for sustainable packaging innovation.

Prior to joining the PTI Group, McNally was the finance executive for Campbell Soup Company's Napoleon & Flavor Operations, including Campbell's premier Soup, Sauce, and Beverage operations in Northwest Ohio, Campbell's flavor operations in Milwaukee, and a network of approximately 50 warehouses, co-manufacturers, and re-packers throughout the U.S. He joined Campbell's in 1995, progressing through a variety of positions with increasing responsibility, including roles in internal audit, brand finance, sales finance, business development, corporate supply chain, and special project teams. He started his career with Price Waterhouse in Philadelphia.

McNally, a proud member of IMA's Toledo (Ohio) Chapter, has been a member of the IMA Global Board since 2009. He has chaired IMA's Performance Oversight and Audit Standing Board Committee, Member Relations Standing Board Committee, and the 2017 IMA Annual Conference Program Committee. McNally currently serves on the Governance Standing Board Committee, the Nominating Standing Board Committee, and the Global Markets Standing Board Committee. Previously, he has served as a member of IMA's Governance, Strategic Planning, and Volunteer Leadership Standing Board Committees, and as Board liaison to IMA's Committee on Ethics and Small Business Committee. He also represented IMA on the 2011-2013 COSO Advisory Council, charged with updating COSO's original Internal Control-Integrated Framework, and served on the IMA Leadership Academy faculty.

McNally received a BS in Accountancy from Villanova University and an international MBA from the University of South Carolina.