CMAs Stepping Up: Bernise Catuncan and Denise Catuncan
In conjunction with IMA's integrated advertising campaign, we're spotlighting members of our CMA® (Certified Management Accountant) community who are stepping up in their careers. This month we're featuring two CMAs, identical twins who took the CMA around the same time: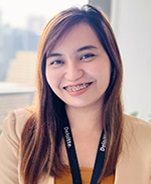 Name: Bernise Catuncan, CMA, CPA
Company name: Deloitte Shared Service Center, Inc.
Title: Audit Assistant Manager
Location: Taguig City, Philippines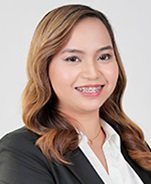 Name: Denise Catuncan, CMA, CPA
Company name: P&A Grant Thornton
Title: Audit Manager
Location: Makati City, Philippines
How did you learn about the CMA and what made you decide to pursue it?
We learned about the CMA program through our former college professor who also took and passed the exams in 2018. But the main reason why we decided to pursue it is because it is a globally recognized certification unlike our local CPA license in the Philippines. Moreover, the topics under the syllabus are those that really interested us during college, and we really do love studying and solving problems about these topics.

Did you benefit from preparing for the exam along with your twin? How did you support each other?

Bernise: I honestly had a longer exam preparation than Denise, and I took the exam earlier than her. Since she was too busy in her job as an audit manager amidst the audit and tax season here in the Philippines, I helped her by lending my notes and at the same time, a few days before her exams, I tried to summarize the topics for her since she really had no time back then to read and finish studying everything.

In terms of the benefit of having a twin, I guess it has always been an advantage for us since most of the time, we compete with each other but of course, in a healthy way. It's like we always share the same goals, and we want to achieve the same things together with no one being left behind.

As you both performed well on the exam, do you have any insights to share, specifically about any obstacles you faced or things you wish you had known about the exam-taking experience beforehand?

Bernise: To be perfectly honest, it was difficult for us to juggle between our work and studies. Being a full-time auditor is hard and challenging, especially during peak season. Luckily, however, we were able to find time to study by filing a few weeks of leave before our exam dates. With this, we are grateful to our respective firms for allowing us to file our respective leaves. And in terms of what I wish I knew beforehand, I should have worn a plainer shirt, jacket, and pants with no pockets and collar because the exam facilitators took some time inspecting everything I wore that day!

Denise: I wished I knew that I could flag those questions that I wasn't sure of. I remember that I accidentally typed only one word in one of the essay questions and I forgot to look back at it, so I assume I got no points for that. So, make sure you understand all the rules regarding taking the exam and even perhaps try doing the exam simulation, which will show you what the actual experience of taking the exam will be like.

What advice do you have for others who are currently preparing to take these exams?

Just try to enjoy the CMA experience and don't pressure yourself too much. You are in no competition with anyone other than the version of yourself yesterday. Also, don't just memorize the formulas or definition of terms. Just understand the concept and everything will follow. As long as you know why certain things are done that way, then it's more than enough for you to pass the exams.

Also, for us personally, we didn't tell anyone (except for a very few people) about us taking the exams and that helped us to be more relaxed and chill in studying. Although we understand that there's something to be said for "good pressure," for people like us who like to work in silence, this might be good advice.
*****
Please visit the IMA website to learn more about the CMA certification.