Change username form. Insert an info and press enter to submit, or press escape to close.
Create a new account form. Press escape to close.
Validate mail form. Press escape to close.
Lost password form. Insert an info and press enter to submit, or press escape to close.
Confirm address message dialog. Press escape to close.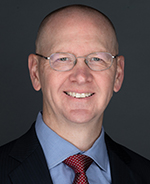 Richard (Rich) T. Brady, CMA, CGFM, CDFM, CEO of the American Society of Military Comptrollers (ASMC), was recently named Chair-Elect of the IMA® (Institute of Management Accountants) Global Board of Directors for the fiscal 2022-2023 period, which runs from July 1, 2022, through June 30, 2023.
In his role at the ASMC, Rich represents more than 14,000 financial management professionals in the public and private sectors of the defense/aerospace industry. He also recently retired as a Colonel in the U.S. Marine Corps after 32 years of service.
Previously, Rich held a variety of roles throughout an illustrious military career, including a combat tour in Iraq and multiple tours in the Pentagon. As a financial management officer, he served as the commander/director of the Marine Corps Financial Management School and as the CFO of the Marine Corps Installations Command. His last assignment was as the commander of the United States Military Entrance Processing Command, where he was responsible for the accessions of more than 250,000 men and women into all branches of the Armed Forces annually.
Rich holds a bachelor of science degree in international business from Saint Louis University, a master of science degree in finance from the Naval Postgraduate School, and a master of science in strategic resource management from the National Defense University. He participated in the Executive Development Program at the Wharton School of the University of Pennsylvania, and he earned his CMA® (Certified Management Accountant) in 2008.
An IMA member since 1999, Rich has been a member of IMA's Global Board since 2018, where he has chaired the Performance Oversight and Audit Committee, the CEO/Executive Compensation Sub-Committee, and been part of the Governance Task Force, the Strategic Planning Committee, and the Nominating Committee. He is also a member of the Stuart Cameron McLeod Society Board of Governors.
Here's a brief Q&A to help members get to know Rich better:
Why did you become a CMA?
I first learned about the CMA while working on my master's degree in finance. Like many IMA members I speak with, university professors are strong proponents of IMA membership and the CMA certification. My strategic cost management professor encouraged me to become an IMA member and sit for the CMA exam, explaining that the curriculum of the master's degree program was aligned closely with the CMA exam content.
After graduating in December 1999 and moving to the Pentagon for my next assignment, I enrolled in the CMA program. My main motivation at the time was, again, very similar to other CMAs—I desired to advance my career. I will be the first to tell you that having the CMA alone, in and of itself, will not get you promoted or advanced in the Marine Corps. You have to perform, and this is where the CMA stands out. The CMA with its continuing education requirements will give you the skills to perform better on the job, stand out from your peers, and advance to higher management and leadership positions.
I'm extremely proud of earning my CMA and know that it played a large part in my advancement to the rank of Colonel in the U.S. Marine Corps and a successful 32-year career.
What's been one of your most meaningful experiences as an IMA member?
For me, it was serving on the Nominating Committee for the Global Board in 2018. This committee has the incredible responsibility of selecting Board members who will lead the organization, and they have an incredible amount of work to accomplish in a very short period of time.
This experience was very meaningful for a few reasons. First, it gave me the opportunity to speak with many IMA members, hear stories about their IMA journeys, and appreciate their passion for the IMA mission and organization. Second, it allowed me to see, first-hand, the caliber of members and leaders we have in IMA, and how the CMA clearly made a difference in their careers. And finally, by working as a team, we were able to shape the future direction of IMA through the Global Board makeup, focusing on critical skills necessary to succeed in the future operating environment and balancing diversity, equity, and inclusion commitments to ensure the Global Board represents our global membership.
What do you think are the key strengths you will bring to your role as Chair?
I believe the key strengths I will bring are a strategic mindset focused on posturing IMA for the future, sound leadership to guide the Global Board, and a passion for improving member value.
I managed and led organizations at the tactical, operational, and strategic levels, both in the United States and overseas, throughout my Marine Corps career. I understand the importance of sound decision making based on data, while also recognizing that we increasingly operate in a volatile and uncertain world. A little over two years ago, no one would have guessed that the world would be devastated by the COVID-19 pandemic and, as we are beginning to emerge from the pandemic, we are facing the largest security challenge in Europe in more than 70 years. It is important that leaders bring order to chaos, maintain stability, align strategy to operations, and hold organizations true to their core values.
What's one thing you'd like to accomplish as IMA Chair?
I would like to increase global member value. IMA's member composition is significantly different that it was just 10 years ago. IMA is now a truly global organization, with the majority of its members located outside the United States. IMA is still in the transition phase from being a U.S.-focused organization to a global one, which requires broad changes in policies, processes, programs, organization, people, and, most importantly, mindsets.
To improve global member value, IMA must act globally but think locally. Every policy and program needs to be viewed through the lens of a global organization with the understanding of regional impacts, ensuring IMA maintains equity with all global members. A strong global member base is a source of strength for IMA, and it not only adds to the diversity of our organization, but it also is reflective of the global nature of business today.
What's something about yourself that people would be surprised to learn?
From 2013 to 2015, I lived and worked in Tbilisi, Georgia—not the state but the small country of Georgia in the South Caucasus region along the Black Sea and a former part of the Soviet Union. I was on temporary assignment to the U.S. Embassy as an accredited diplomat and a defense attaché in this country, where the United States has regional security, economic, and political interests. My family and I were able to partake fully in the Georgian culture of food, wine, language, mountains, and (most important) hospitality. It was an incredible experience, and I still have many Georgian friends to this day.