Change username form. Insert an info and press enter to submit, or press escape to close.
Create a new account form. Press escape to close.
Validate mail form. Press escape to close.
Lost password form. Insert an info and press enter to submit, or press escape to close.
Confirm address message dialog. Press escape to close.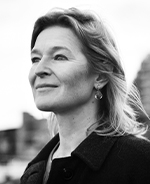 Last week, on March 8, organizations and individuals around the world celebrated International Women's Day, a time to honor and acknowledge the social, economic, cultural, and political achievements of women. Using the hashtag #BreakTheBias, this year's day asked the world to "Imagine a gender equal world. A world free of bias, stereotypes, and discrimination. A world that's diverse, equitable, and inclusive. A world where difference is valued and celebrated."
In recognition of International Women's Day, IMA® (Institute of Management Accountants) published a blog on the topic as well as a Count Me In podcast. We also asked IMA's incoming Global Board chair Gwen van Berne, CMA, to reflect on this day. Van Berne, who will become the sixth woman in IMA's more than 100-year history to serve as Chair when she assumes the role on July 1, 2022, shared the following insights:
What progress have you seen for women in accounting?
We all know that diversified organizations are more successful, but women are still underrepresented in senior leadership roles. This inequality starts early in their career and then compounds over time. For example, according to data from the U.S. Bureau of Labor Statistics and as described in IMA's recent research report, Diversifying U.S. Accounting Talent, women comprise 61% of accountants and auditors in the U.S. workforce but just 23% of partners in U.S. CPA firms. Further, only 14% of sitting CFOs of Fortune 500 and S&P 500 companies are women. Having said that, the key attributes for success probably aren't that different for women than for men. Accountants have to be able to really grasp the implications of their numbers—to understand the "why" behind the financials and not just the "what." They also need the right skill set to communicate their advice to the business.
What's encouraging, however, is that according to Grant Thornton's 2021 annual Women in Business report, there is an interesting global trend that when women join senior leadership teams, it is most often in the CFO role. The study revealed higher numbers of women across operational C-suite roles compared to the prior year, with the proportion of female CFOs up 6 percentage points to 36%.
How are the traditional ideas about work evolving?
The pandemic has shifted global working practices in many ways, and I'm optimistic that the increased flexibility and tolerance for work-life balance challenges will help women to advance their careers in the future. COVID-19 changed what we expect from each other, and remote working became an acceptable norm. I truly hope that the hybrid working environment becomes a springboard for women so that they can fulfill their wildest career ambitions but also feel that they can be great mothers at the same time and that we create more gender equality for future generations.
What advice would you give to young women just entering the profession?
On a personal level, being true to yourself is always important; follow your own value system and appreciate your unique talents. Rather than focusing too much on career levels, look for industries or opportunities where you can grow. It's also critical to act with integrity and maintain a critical level of independent thinking while also respecting the different opinions of your colleagues. Don't think too local or too small and surround yourself with people who can stimulate your learning process. My own career highlights include those experiences that enabled me to learn new perspectives and make connections in more meaningful ways, such as combining law with accounting, serving in my first role as a manager, dealing with the 2008-2009 financial crisis, becoming a mother, and more recently, moving into new industries.
In what ways can women support each other in the workplace?
Women should always encourage other women and championing each other at work is a great start. Look for ways to break stereotypes and don't fall into that trap yourself. Yes, women are nurturing and empathetic, but they can be strategic, decisive, and direct, too. Yes, women are busy bees, but don't assume that giving them more responsibilities will be too much for their plates. Women are great multitaskers, and seasoned leaders know what they can and can't deliver. If you promote them to positions where they can delegate, it also becomes easier for them. Yes, women can be bossy, but question whether you would have given her this qualification if she were a man. Explicitly ask for female opinions if you see that it's difficult for a woman to break into a conversation. Recognizing what female leaders bring is important and having more role models will help to improve this.