Change username form. Insert an info and press enter to submit, or press escape to close.
Create a new account form. Press escape to close.
Validate mail form. Press escape to close.
Lost password form. Insert an info and press enter to submit, or press escape to close.
Confirm address message dialog. Press escape to close.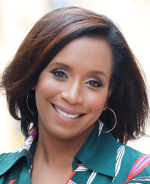 IMA's Research and Thought Leadership department recently welcomed accomplished educator, teacher, and filmmaker Kelly Richmond Pope, Ph.D., CPA, who joined the team as the new director of research, corporate governance, and ethics.
Kelly is a tenured professor at DePaul University, where she has taught for the past nine years. Kelly has led a TED Talk, How Whistleblowers Shape History, and she has earned recognition for her documentary, All the Queen's Horses, which explores the largest municipal fraud in U.S. history. She holds a Ph.D. in accounting and an M. Acc., both from Virginia Tech, as well as a bachelor's degree in accounting from North Carolina A&T State University. In her new role, Kelly will conduct leading-edge research, primarily in the areas of ethics, fraud, internal controls, compliance, and governance. She will also partner with IMA® (Institute of Management Accountants) to promote IMA thought leadership, upskill practitioners, empower academics, and advance the management accounting profession.
In accordance with Kelly's new role, we asked her to answer some questions related to the topic of ethics:
What is ethics in management accounting?
I believe that ethics in management accounting centers around business professionals leading with sound judgement when engaged in complex business transactions.
Why is ethics important in management accounting?
Ethics in management accounting is key because most, if not all, business decisions are dependent on the expertise of the management accountant. From forecasting to cost reduction decisions, most activities cannot happen in any company without reliance on a management accountant.
What are the most common ethical issues in management accounting?
I think the most common ethical dilemma a management accountant deals with is the trade-off between deciding on what is ethical vs. what is legal. Oftentimes, we can make a decision that is completely legal but could be very detrimental to the reputation of an organization. In today's fast-paced global economy, we always must lead both ethically and morally. Additionally, we must remember that our ethical grounding can be influenced (both positively and negatively) by our environment, so it is possible for good employees to make both good and bad decisions. Because of this dilemma, impactful and effective ethical training and consistent guidance are imperative.
What resources can members rely on to gain a firmer understanding of ethics?
There are several resources members can rely on that can serve as ethical reminders. IMA's Count Me In podcast often contains episodes from esteemed thought leaders that help keep our ethics skills sharp. Additionally, Strategic Finance is a great monthly resource filled with strategies on developing and maintaining ethical leadership. Our conferences are ways to receive the most cutting-edge information that can help you excel in your ethical journey. I always love TED Talks and Ted Ed videos, and I would be remiss if I did not share my own TED Talk, How Whistleblowers Shape History, which reminds us of the importance of whistleblowers in society. I see important ethical messages in so many types of content, so our days are filled with numerous ethical reminders. It's our role as management accountants to always pay attention.
Remember: Ethics never sleeps.
For more information about IMA's resources in the area of ethics, please visit the Ethics Center.