Change username form. Insert an info and press enter to submit, or press escape to close.
Create a new account form. Press escape to close.
Validate mail form. Press escape to close.
Lost password form. Insert an info and press enter to submit, or press escape to close.
Confirm address message dialog. Press escape to close.
IMA's "CMAs Making a Difference" series spotlights valued members of the CMA® (Certified Management Accountant) community who are making a difference to their organizations, to the profession, and to their world. This issue's featured CMA is: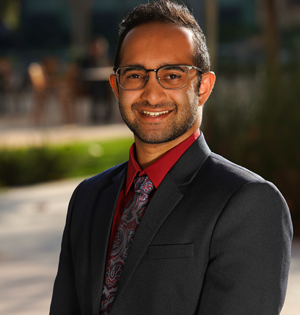 Company:
The Walt Disney Company
Title:
Financial Analyst – Accounting and Finance Rotation Program
Can you share something specific that the CMA has enabled you to do?

The CMA has built me into a better business professional and has given me the confidence to take on multiple roles at The Walt Disney Company. In my current position as a financial analyst in the Accounting and Finance Rotation Program, I've had the opportunity to experience both the accounting and finance side of the business. The knowledge gained through the CMA has prepared me to be effective in both fields and has made me a better analyst and contributor to my teams.

Complete this sentence: I make a difference as a CMA because:

It has enabled me to effectively move between the accounting and finance fields and provide immediate impact. I use the knowledge attained from my CMA daily, and it has helped me be successful in my job. I believe the CMA certification has increased the confidence my peers and managers have in me.

Is there an experience that you are particularly proud of as a personal or professional accomplishment?

In college, I was nominated by the Mihaylo Business School faculty to be the business school's representative for the Global Titans Leadership Program. On our initial trip to Baja California Sur, we partnered with local leaders on multiple community developmental projects. From our partnerships, we were able to create an interdisciplinary learning experience for future students. My favorite part of this leadership experience came a couple months later when I was able to go back and lead a group of freshman students in completing one of the community projects. It was a rewarding experience to impact the local community and "pay it forward" by mentoring and sharing my knowledge with these students.

Do you have a role model (real or fictional) and if so, who is it and why?

Growing up in Los Angeles and with basketball being my first real passion, I always admired Kobe Bryant. When I was young, I liked him mainly for his superstar status, flashy dunks, and acrobatic shots. As I got older, I started appreciating him more for his focus, consistency, perseverance, and curiosity for the game of basketball. I've tried to mirror those qualities in my own professional and personal pursuits and so far, it's brought me success.

What advice would you give to someone looking for a career/job in accounting or finance where they can make a difference?

I think it all depends where you are in life! For college students, enjoy your college experience, while also applying for internships and getting involved in clubs at school. The job experience coupled with the people you meet and the network you build could set you up for success after college. In addition, work on your CMA or CPA exams before graduating. Having all or some of the above on your résumé will set you apart from the rest of your peers vying for the same post-graduate opportunities.

Can you share your favorite inspirational quote?

"If you have built castles in the air, your work need not be lost; that is where they should be. Now put the foundations under them." – Henry David Thoreau

Know someone who's a CMA making a difference? Let us know! Please reach out to ioneditor@imanet.org with your suggestions.