Change username form. Insert an info and press enter to submit, or press escape to close.
Create a new account form. Press escape to close.
Validate mail form. Press escape to close.
Lost password form. Insert an info and press enter to submit, or press escape to close.
Confirm address message dialog. Press escape to close.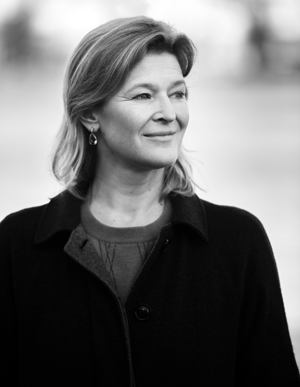 Gwen van Berne, CMA, CFO of RIPE NCC, recently was named Chair-Elect of the IMA Global Board of Directors for IMA's fiscal 2021-2022 period (July 1, 2021 to June 30, 2022). Gwen will become the sixth woman to hold the position of Chair and the first from outside of the United States.
RIPE NCC, based in Amsterdam, the Netherlands, is one of five Regional Internet Registries providing Internet resource allocations, registration services, and coordination activities that support the operation of the Internet globally. In her current role, Gwen oversees all financial operations of the organization. RIPE NCC serves as a global nonprofit organization, which can provide many synergies with Gwen's role with IMA and RIPE NCC, including constant engagement with the respective boards and organization members.
Previously, Gwen held a variety of roles within ABN AMRO Bank in Amsterdam, including head of capital and risk reporting (ABN AMRO Bank NV), global manager of business development (ABN AMRO Clearing Bank NV), and manager of private banking (ABN AMRO Mees Pierson Wassenaar). Gwen holds a Master of Law degree from the University of Utrecht in the Netherlands.
Gwen is a member of the Amsterdam-Netherlands Chapter and has been a member of the IMA Global Board since 2019. She earned her CMA® (Certified Management Accountant) in 2010.
Here's a brief Q&A to help members get to know Gwen better:
Why did you become a CMA?
Throughout my career, I've always supported teams with their business transformations, asking questions such as how do we enhance our service model, how do we generate better data for our reports, and how do we deliver more value to our stakeholders? As someone with a law background, I learned early on in my career that accounting is the language of business, and so I wanted to build my multidisciplinary skills. For me, earning the CMA provided a solid theoretical framework to better understand the financial concepts attached to my work. It created a much wider lens for me to see the world.
What's been one of your most meaningful experiences as an IMA member?
When you move up into senior management, the tougher questions will become and the more you must lead people through complex changes. Being a CMA and part of the IMA community connects me to people from other organizations, enabling me to see new perspectives that will lead to more balanced solutions for my industry or the organizations I work for. IMA continuously teaches us how important it is to apply the latest insights and to use ethical standards but also to trust your own compass. You are part of a larger group that shares the same values, and these values are the cornerstone of our profession.
What do you think are the key strengths you will bring to your role as Chair?
I think the most important thing you can do in this role is to listen and facilitate our community. I'm also a very positive person, and I'm a connector. We share a great mission and if we all invest time in the advancement of our profession, it's remarkable what we can achieve together. We successfully started our second century, and there's great momentum to shape the next hundred years.
What's one thing you'd like to accomplish as IMA Chair?
I'd like us to continue our strong international expansion, reaching out to students all over the world about the benefits of the CMA. When you've earned such a globally recognized validation of your skills, your résumé and experience will make sense to people from different locations and organizations. I'd also like to continue our cooperation and relationship building with local universities, national accounting bodies, multinationals, and local businesses. I've seen perfect examples of this in Europe and in other regions, and I think it's important that we continue on that road.
What's something about yourself that people would be surprised to learn?
I'm an extrovert, but I also really enjoy my quiet time and reading. On Saturdays, my favorite thing to do is to take a long walk to the market with our dog Frits to buy a truckload of flowers. Ikebana—the Japanese art of flower arranging—is a long-cherished hobby of mine. There's more to life than numbers, and I really enjoy the aesthetic of creating a beautiful arrangement.