Change username form. Insert an info and press enter to submit, or press escape to close.
Create a new account form. Press escape to close.
Validate mail form. Press escape to close.
Lost password form. Insert an info and press enter to submit, or press escape to close.
Confirm address message dialog. Press escape to close.
The IMA® (Institute of Management Accountants) China office continues its successful outreach to the academic and student communities, recently hosting two well-attended events held in a hybrid (in-personal and virtual) format.
Higher Education Summit
The IMA China office held its 7th IMA Management Accounting Higher Education Summit as part of its celebration of Management Accounting Day on May 6. This one and one-half day event was co-organized with the management school of Xiamen University (XMU). Established in 1921, XMU is one of the first universities in mainland China to offer doctorate education in accounting, and its management school is known as the "cradle of CFOs." XMU's Executive Deputy Secretary and Dean of Management School Prof. Li Jianfa (pictured below) delivered the opening remarks at the summit.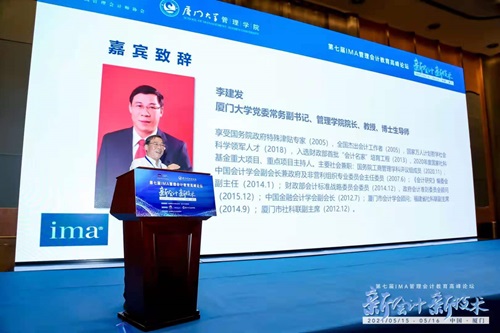 The event attracted more than 2,000 online participants from across China and nearly 200 on-site attendees. Highlights of the summit included:
11 accounting professors, including eight from IMA's Academic Committee, gave keynote speeches covering topics on new trends, focuses, challenges, and innovations in management accounting.
A dean's panel discussion, hosted by IMA Academic Committee member Prof. Tian Gaoliang, deputy dean of the management school at Xi'an Jiaotong University. Featured panelists included Dean of the Xiamen National Accounting Institute Prof. Huang Shizhong; Dean of the Management School of Jinan University Prof. Li Wenjing; and Deputy Dean of the Accounting School of Zhongnan University of Economics and Law Prof. Wang Hua.
Three C-suite directors (the CEO of the Shenzhen Qianhai Exchange; the VP of Bosch China; and the Vice GM of Strategic Investment at Central China Real Estate Limited) joined with Prof. Pan Fei (Shanghai University of Finance and Economics) and Prof. Zhou Yihong (Lanzhou University of Finance and Economics) for a panel discussion on new accounting practices.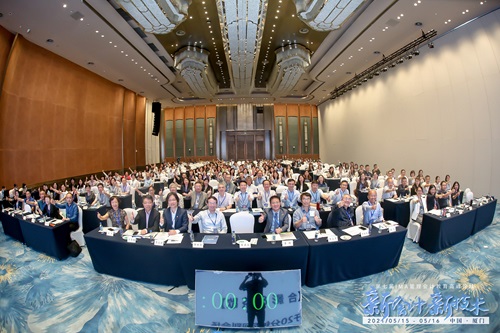 The summit attracted nearly 200 on-site attendees.
"We were very pleased with the excellent response to this event and for the opportunity to share with top universities IMA's thought leadership and support to management accounting education," said Richard Li, IMA vice president and chief representative, China. "The summit provided a forum for us to showcase IMA's global and local resources to academic members, as well as to promote the CMA Scholarship, which enables students to take the CMA exam at no cost. We look forward to continuing to expand the influence and value awareness of IMA, the CMA, and management accounting among faculty members and universities in China."
Student Case Competition
Later in May, IMA China hosted the finals of its 10th China Student Case Competition, the culmination of nine months of preliminary competitions as well as regional and semifinal competitions. The students were required to develop a solution to a case titled "Startup: A Case Study for Performance Evaluation," by IMA Global Board Member Qing (Jude) Zhu, CMA, CSCA.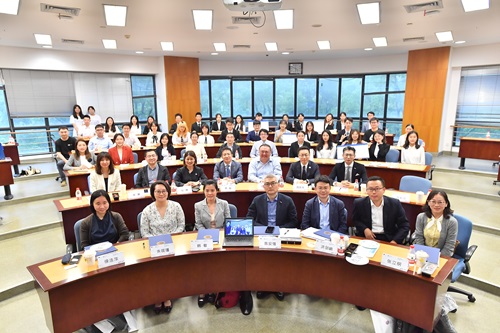 Judges and participants.
Despite the challenges of a global pandemic, this 10th annual competition attracted a record number of participants: more than 770 teams and 3,500 students from 91 universities. The finals were held in person on May 23 on the campus of Fudan University, featuring seven regional championship teams. After an intense competition, the team of Espoir (pictured below) from Nankai University, one of the top universities in China, was selected as the national champion.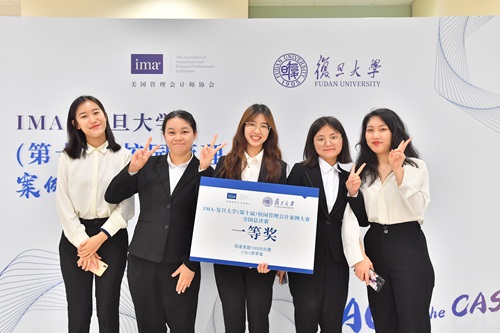 "Even with all the distractions from the pandemic, including stringent measures within all universities across China, it was inspiring to see record numbers of students and schools participating in this event," said Richard Li. "We thank everyone who participated and who devoted themselves to developing creative solutions. It was a difficult decision to pick a final winner, as all the finalist teams did an excellent job making their presentations. We hope that all students found the competition an excellent way to develop problem-solving, leadership, and teamwork skills."
For more information on IMA China, please visit https://www.imachina.org.cn/.