Change username form. Insert an info and press enter to submit, or press escape to close.
Create a new account form. Press escape to close.
Validate mail form. Press escape to close.
Lost password form. Insert an info and press enter to submit, or press escape to close.
Confirm address message dialog. Press escape to close.
IMA's "CMAs Making a Difference" series spotlights valued members of the CMA® (Certified Management Accountant) community who are making a difference to their organizations, to the profession, and to their world. This issue's featured CMA is: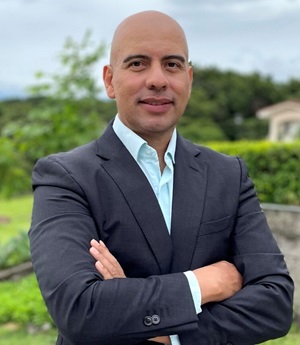 Name:
Esteban Quiros, CMA
Company:
Procter & Gamble
Title:
Global Source to Pay F&A Service Director
Location:
San José, Costa Rica
When and why did you become a CMA?

I became a CMA about 13 years ago. I had already been with P&G for seven years and was a manager, but I wanted to continue to further advance my career. P&G has always been about growth within the company, putting a high value on employees' mastery and skills. To me, the CMA was perfect, because it is recognized as the gold standard for mastery in accounting.

How has being a CMA helped you reach your personal goals?

My original intention in earning the CMA was certainly fulfilled, which is advancing my career. Since I became a CMA, I've been promoted three times, and I think the CMA was a big part of that.

Another personal goal is to be a well-rounded, knowledgeable professional who could work anywhere in the world, and I've done that, too: I've lived and worked all over the world. The CMA has certainly been my global passport.

Complete this sentence: I make a difference as a CMA because …

It gives me the confidence and skills to remove barriers. I'm the finance and accounting conscience of my organization, and more than anything else, I give meaningful input that often changes a course of action and impacts the decision-making process.

Can you give an example of how being a CMA has enabled you to help your organization make an impact or achieve its goals?

The first thing that comes to mind is a sustainability project.

At the time, my team proposed an ambitious project to obtain an international environmental sustainability certification. We had to prove that "going green" at a General Office didn't necessarily mean higher cost. When we pitched this idea to the board, a natural reaction was to ask, "How much is it going to cost?"

We were able to explain that the project would actually make money. We explained the sources of revenue and savings, like by encouraging recycling, we could sell the recycled materials. And by inspiring our people to be conscientious about the impact of separating wase and recycling, we would achieve our "zero waste going to landfill" objectives.

What makes you happy in your job?

To solve problems. I consider myself a "plug and play" – the company plugs me into a service area, a plant, a marketing area, they plug me anywhere, and I guess what I find joy in is, whatever problem is there, I'm there to solve it. I find a solution, get the barriers off, and get it done. And the CMA definitely has helped make me better suited to do that: It gave me a toolbox that I can pick up and use to solve these problems and be effective in many different areas.

Who is your role model and why?

In addition to colleagues, I would have to say Atticus Finch from Harper Lee's To Kill a Mockingbird. He was a great example of how to keep what's important in front of you.

What advice would you give to someone looking for a career or job in accounting or finance where they can make a difference?

Focus on your mastery and skills and your ability to bring that to the workplace. Don't just learn a bunch of stuff—you need to be able to apply it. And I heard this the other day, you have to become formidable, you have to become tough and excel at what you do. I would also say that you need to make it meaningful and personal. Meaning, if you have those skills, those professional skills, use them to help other people when you can, including in your team or your family or your community, and I think that's going to keep you going.

Know someone who's a CMA making a difference? Let us know! Please reach out to ioneditor@imanet.org with your suggestions.