Change username form. Insert an info and press enter to submit, or press escape to close.
Create a new account form. Press escape to close.
Validate mail form. Press escape to close.
Lost password form. Insert an info and press enter to submit, or press escape to close.
Confirm address message dialog. Press escape to close.
In a sign of hope that some activities are returning to normal in parts of the world, the IMA China team was able to successfully host two in-person events in December. Both events focused on leading-edge topics and attracted top-level attendees eager to gather inspiration and knowledge from IMA® (Institute of Management Accountants).
Early in December, IMA China hosted the "IMA Shenzhen Roundtable Discussion: Transforming the Finance Function with RPA Today." This was the first time that the IMA China team had held an event focused exclusively on this topic. The day-long event attracted 36 CFOs and VPs from top-tier enterprises, including Microsoft, Gartner, Tencent, JD.com, UiPath, Media Group, PingAn Group, Deloitte, BGI Group, ICBC, and others. Most of the participants attended in person while a few, located in Beijing and London, attended via Zoom.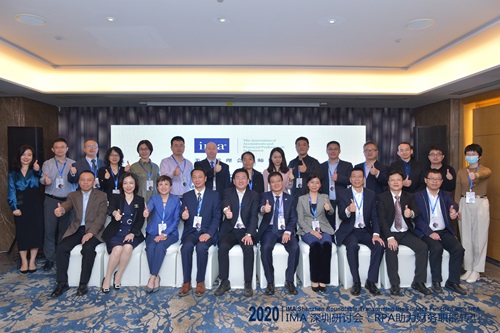 The discussion focused on IMA's recent Statement on Management Accounting (SMA), Transforming the Finance Function with RPA, authored by Loreal Jiles, director of research-digital technology and finance transformation at IMA and pictured below. During the roundtable, Jiles delivered her remarks via Zoom and provided insights that she used to develop her paper. An interactive and engaging discussion followed.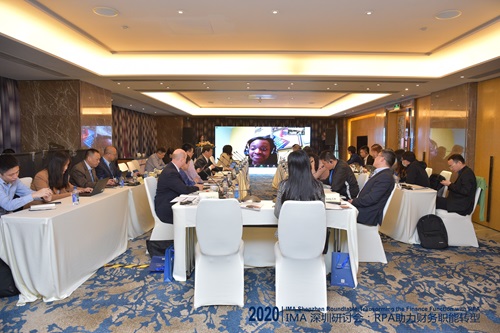 The event was supported by the Shenzhen Municipal Government, which sent a representative from the Department of Foreign Affairs Administration to participate in the roundtable discussion. During the event, IMA China was recognized for organizing this prominent and international event in Shenzhen.
Commented Richard Li, IMA vice president and chief representative, China, "We were able to collect many insightful and inspiring ideas at this event, which will benefit IMA's further research programs in the technology field, including how RPA will continue to reshape our finance management processes."
He continued, "We were very pleased that we were able to successfully host this event, which serves as a sign of hope in this challenging environment. I want to thank everyone who attended, as well as the excellent speakers who delivered inspiring remarks. This event is a strong demonstration of IMA's leading role in advancing the management accounting profession around the world."
Later in December, the IMA China team held the 2020 ARCP Annual Conference in Shanghai. The theme of the conference was "Innovation and Continuous Improvement, Teaming to Achieve," reflecting two of IMA's global core values. A total of 59 professionals from 25 authorized review course providers (ARCPs) joined the conference, all of whom were general managers of ARCPs, CMA® (Certified Management Accountant) program directors, or well-known CMA trainers.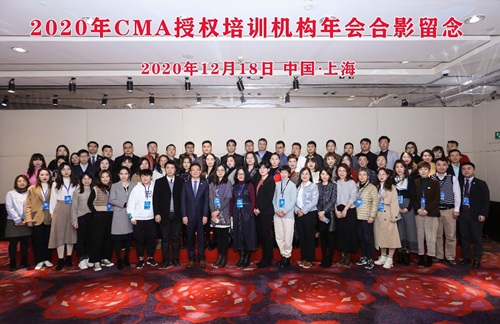 Featured speakers included IMA Senior Vice President Dennis Whitney, CMA (pictured below), who provided the opening remarks, while IMA staff members from China, including Richard Li, gave updates on the CMA exam, IMA's achievements in 2020, and plans for 2021.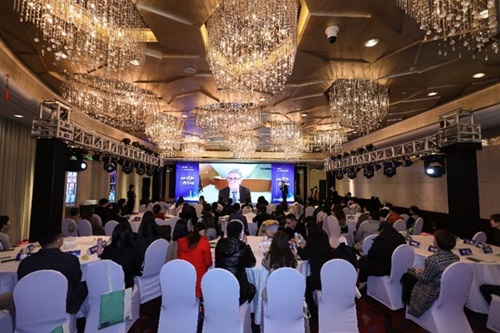 In addition, during the event, several ARCPs were recognized by IMA for their outstanding performance in terms of the number of CMA candidates, their commitment to IMA, and their efforts to deliver value to both candidates and IMA.
Said Li, "We managed to cope with the challenges of COVID-19 and changed the location of the conference from Chengdu, where it was originally scheduled, to Shanghai within just one week. As expected, the conference proved a great opportunity to share information and to gather feedback from our ARCPs, who also expressed appreciation for the IMA China team's passion, professionalism, and hard work over this past year."
He added, "We also received many constructive suggestions from ARCP representatives, focusing on how to improve the recognition of CMA certification and how to improve the service to CMA candidates and holders. We look forward to implementing these ideas in 2021 and beyond."
For more information about IMA China, please visit https://www.imachina.org.cn/.