Change username form. Insert an info and press enter to submit, or press escape to close.
Create a new account form. Press escape to close.
Validate mail form. Press escape to close.
Lost password form. Insert an info and press enter to submit, or press escape to close.
Confirm address message dialog. Press escape to close.
IMA's regional offices around the world hosted several events over the past month. Held both virtually and in-person, these events attracted large numbers of IMA® (Institute of Management Accountants) members and nonmembers to learn more about the challenges facing the profession and to hear insights from respected leaders. For many, it was the first time to meet again in person. And the results were outstanding.
China
The China team held its well-attended virtual China Annual Conference in late November. With the theme of "Open Integration and Empowerment," the conference program featured more than 20 high-profile speakers, including the dean of the Beijing National Accounting Institute, the CEO of OCBC Wing Hang Bank, and the CFO of New Hope Group. Each offered their insights and best practices on topics such as sustainability, digitalization, the integration of operations and finance, and more. The conference kicked off with a keynote address delivered virtually by IMA President and CEO Jeff Thomson, CMA, CSCA, CAE, who spoke on sustainable business management.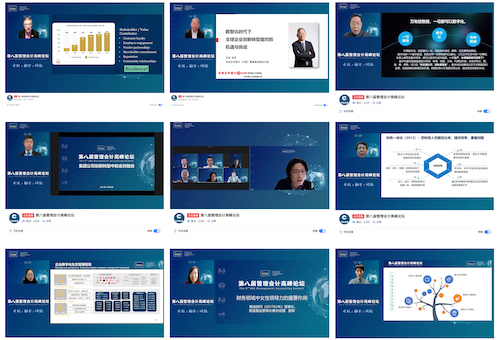 A highlight of the conference was the Women's Leadership Session, held in the afternoon. This was the first time a session of this type was offered by IMA in China. The session featured nine accomplished women as panelists, five of whom are CMAs.
In total, the conference attracted more than 6,500 registered attendees with a total online viewing time of more than 30,000 hours.
Europe
The Europe team continued its successful International Finance Transformation Conferences. During the last two weeks in November, IMA Global Board Chair Steve McNally, CMA, CPA, attended the conferences held in Istanbul (Turkey) and Frankfurt (Germany).
Noted Alain Mulder, IMA senior director, Europe operations, "For many members, it was the first time they were able to visit an in-person event in two years. Both conferences were filled to capacity, with all COVID measures in place, and delivered tremendous benefits to our members in Europe. They also allowed us to meet new people and network with our partners. In fact, our first follow-up business development meetings have already been scheduled."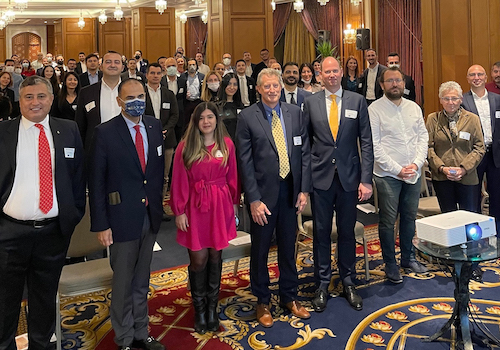 In addition to hosting the conferences, the IMA Europe team and McNally also spent time in Istanbul, Milan, Frankfurt, Amsterdam, and Luxembourg visiting with CMA course providers, conducting interviews with the press, and meeting members, partners, academics, and IMA chapter boards. The team also visited Masco Cooperation, a significant IMA corporate partner in the United States.
Southeast Asia
IMA's Southeast Asia and Japan/Korea teams hosted the IMA Virtual AsiaPac Conference 2021, titled "Agility in Action: Building a Smarter & Faster Finance Team for the Digital Age," on Saturday, November 13.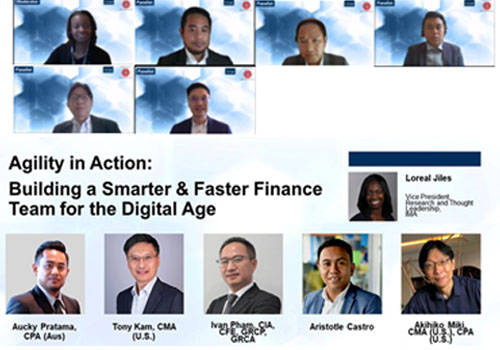 The conference brought together industry and academic leaders to deeply examine critical Asia-Pacific and global issues as well as describe how businesses can embrace the future of work with agility and confidence. This conference featured the ASEAN Federation of Accountants (AFA) as its main supporting partner with the Guest of Honor from the U.S. Embassy in Singapore. Other speakers, who delivered their remarks virtually, included IMA Global Board Chair Steve McNally and Loreal Jiles, IMA vice president of research and thought leadership.
The conference received nearly 1,800 registrations and generated positive feedback from members in the region.