Change username form. Insert an info and press enter to submit, or press escape to close.
Create a new account form. Press escape to close.
Validate mail form. Press escape to close.
Lost password form. Insert an info and press enter to submit, or press escape to close.
Confirm address message dialog. Press escape to close.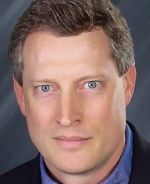 J. Stephen McNally, CMA, CPA, CFO of the Plastic Technologies Inc. (PTI) family of companies, was recently named Chair-Elect of IMA's Global Board of Directors for the fiscal 2020-2021 period. Steve will begin his term on July 1, 2020, and will take the helm as Chair of IMA® (Institute of Management Accountants) one year later.
At PTI, Steve oversees all financial and information technology operations. Previously, he was the finance executive for Campbell Soup Company's Napoleon & Flavor Operations, including Campbell's premier soup, sauce, and beverage manufacturing facilities in northwest Ohio and Campbell's flavor operation in Milwaukee, Wis.
Steve, a member of IMA's Toledo Chapter, is currently serving on the IMA Global Board of Directors and is the board liaison to the IMA Committee on Ethics. Steve also served on the IMA Leadership Academy faculty and the IMA Accounting Honor Society advisory board. He is a former chair of the IMA Member Relations, Performance Oversight and Audit, and Annual Conference Program Committees.
Here's a brief Q&A to help members get to know Steve better:
When and why did you become a CMA® (Certified Management Accountant)?
I earned my CMA about four years ago. Back in college, like many accounting majors at Villanova University, I was encouraged to begin my career in public accounting. Eventually, I earned an international MBA and joined Campbell Soup Company. I was well into my management accounting career when I was introduced to IMA and, even later, the CMA program, including the depth, breadth, and rigor of the exam. I love learning and I love a challenge, so for five months I invested every free minute studying for the exam, watching video lectures, reviewing study outlines, writing essays, and taking multiple-choice tests, one after another. And I passed! Thanks to my CMA journey, I know I "sharpened" the tools in my management accounting toolbox and it's made me a more effective finance executive.
What's been one of your most meaningful experiences as an IMA member?
IMA is one of the founding members of the Committee of Sponsoring Organizations of the Treadway Commission (COSO), which I was introduced to while co-leading Campbell Soup Company's original global SOX compliance team. In 2011, I was asked to represent IMA on COSO's newly created advisory council, charged with reviewing, refreshing, and modernizing COSO's original Internal Control-Integrated Framework. I jumped at the opportunity, passionately believing that effective risk management and internal control is mission-critical to all organizations. As one of only a few practitioners on the advisory council, I continually challenged COSO's chair, David Landsittel, to ensure the final product was "user-friendly." Be careful what you ask for, though. David challenged me to answer this question via a COSO whitepaper (see "The 2013 COSO Framework & SOX Compliance: One Approach to an Effective Transition," published in the June 2013 issue of Strategic Finance). I'm thankful that COSO invested in this initiative and I am proud to have been part of it.
What's one thing you'd like to accomplish as IMA Chair?
I want IMA to proactively pursue and support members at small and mid-size private companies, equipping them to be effective, well-rounded management accountants and finance executives. I want IMA to ensure these members are "future-ready," positioned to earn their seat at the table as full business partners.
During my career at Campbell Soup, the company supported my training and development every step of the way, including providing internal leadership development as well as industry, technical, and other training opportunities. Campbell's also supported participation in IMA and other conferences and helped me meet CPE requirements. Most importantly, I gained incredible experience rotating through various roles and leading multiple special projects. Others who have worked for big public companies can probably say the same.
Now that I'm CFO of a mid-sized private company, I realize how fortunate I was. Although smaller companies may value training and development, limited budgets and skeleton staff make it harder to offer comprehensive training programs and the same variety and depth of on-the-job experiences as the bigger ones.
For this reason, I believe IMA is vital to the success of management accountants and finance professionals working for private companies, and ultimately for the success of their organizations. By exploring the IMA Management Accounting Competency Framework, leveraging IMA's Career Driver tool, participating in IMA Leadership Academy and other webinars, and engaging in IMA's many volunteer leadership opportunities, those "private company" members can be as successful as their big public company colleagues.
What's something about yourself that people would be surprised to learn?
I'm an avid rower. In college, after seeing the movie "Oxford Blues," I joined the Villanova crew team. We rowed out of the Bachelors Barge Club on Boathouse Row in Philadelphia. I loved the teamwork, the challenge of rowing "The Mighty Schuylkill River," and those rare moments when everyone in the boat was in perfect unison. Upon graduation, my rowing days became but a memory – well, for nearly 25 years or so, until I discovered the Toledo Rowing Club and its Masters Crew Team. It's been great fun ever since!
Any final remarks?
I'm passionate about our profession and about IMA's role in making our profession great. As IMA Chair, I'm hoping to instill this same passion in others!