Change username form. Insert an info and press enter to submit, or press escape to close.
Create a new account form. Press escape to close.
Validate mail form. Press escape to close.
Lost password form. Insert an info and press enter to submit, or press escape to close.
Confirm address message dialog. Press escape to close.
So much of the work that IMA® (Institute of Management Accountants) does is through its chapter and council leaders. These volunteers provide a valuable service in carrying the message about the association and the CMA® (Certified Management Accountant) certification to accounting and finance professionals in different parts of the world.
This fall, senior IMA staff members Jim Piechowski, CAE, senior director, international operations; Rishi Malhotra, manager, academic and community relations in the Middle East/India; and Wore Giotta, senior manager, community relations, traveled to the Middle East and India to conduct interactive training sessions with chapter board members in this region.
Noted Giotta, "This was a great opportunity for us to build stronger relationships with our volunteer leaders in the Middle East and India, which is a growing and increasingly important region for us both in terms of membership and CMA certification. These volunteers are so dedicated, and we were honored to provide training and to learn lessons from them as well. We trust that these sessions will motivate those who attended to become better leaders for their communities and to know that IMA supports them in their work on its behalf."
The training events included an update about IMA's activities in the region; responsibilities and goals of the community relations team; expectations and duties of IMA chapter leaders; website training; event planning; succession planning; and more.
The first session was an all-day gathering on September 21 in Abu Dhabi, where more than two dozen volunteers attended from chapters in Saudi Arabia, Dubai, Abu Dhabi, and Lebanon. Two days later, the team held a dinner and training session in Kuwait, attended by 12 board members of the IMA Kuwait Chapter. The next day, the team conducted another dinner and training session in Doha, attended by 18 board members from that chapter.
Pictured below are photos of the training session in Abu Dhabi (on the left) and the dinner in Doha (on the right).
The training events concluded in India on September 29, when the team conducted another all-day training session in Mumbai. More than 25 volunteers attended from IMA chapters in Mumbai, Delhi, Chennai, Pune, Bangalore, and Hyderabad.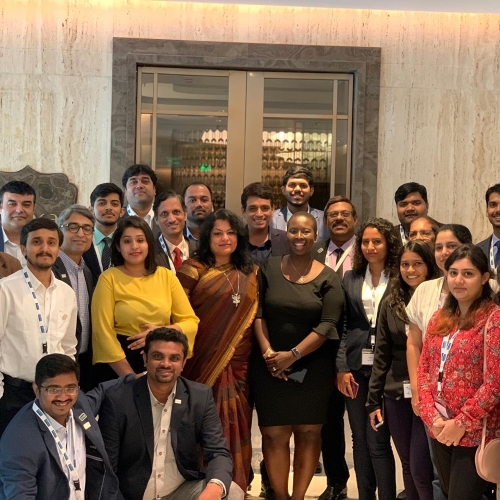 Chapter leaders from India attending a full-day training in Mumbai.
In addition to conducting training sessions, the team also met with university representatives and student chapter members at three universities in the U.A.E. This included the University of Sharjah; Manipal Institute, which promotes certification and is actively exploring the possibility of partnering with IMA on joint initiatives; and American University of Sharjah, whose undergraduate program is the first in the U.A.E. to earn recognition under IMA's prestigious Higher Education Endorsement Program.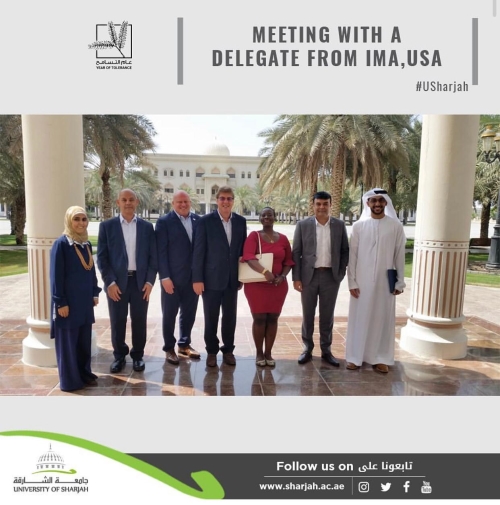 Announcement of the training team's meeting at the University of Sharjah.
"It was a great experience for all of us, as we had the opportunity to exchange information, share best practices, and engage learn the ways that we can mutually support each other," concluded Giotta.
For more information on IMA's activities in the Middle East and India, please visit https://imamiddleeast.org/.