Change username form. Insert an info and press enter to submit, or press escape to close.
Create a new account form. Press escape to close.
Validate mail form. Press escape to close.
Lost password form. Insert an info and press enter to submit, or press escape to close.
Confirm address message dialog. Press escape to close.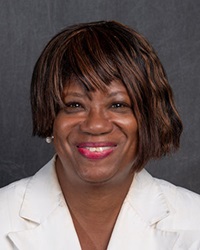 IMA's director of diversity and inclusion, Linda Devonish-Mills, CMA, CPA, CAE, recently was appointed to the Diversity and Inclusion Committee of the American Society of Association Executives (ASAE), the membership organization and voice of the association profession.

Mills' appointment began on February 1, and she will serve a one-year term ending on December 31, 2019. The post is eligible for renewal for up to three years.

Mills was selected to serve on the committee following a competitive nomination process. The appointment comes at a time when ASAE is pursuing several important D&I initiatives, including those related to increasing member awareness of its strategic plan. That plan, approved by the ASAE's board, outlines goals for top-level commitment and accountability, for empowering women, and for resources to assess and evaluate datasets for potential human bias and prejudice.

ASAE's Diversity and Inclusion Committee will have its first meeting of 2019 in March at the association's headquarters in Washington, D.C.

Commenting on the appointment, Mills said, "I am greatly honored to have the opportunity to serve on this influential committee. I look forward to learning about D&I best practices at other nonprofit associations and to bringing those ideas back to IMA staff and our global member community. I also plan to share my experiences and ideas with my fellow committee members, as I believe IMA is taking a very proactive, forward-thinking approach to D&I. I hope that both the committee and the IMA community at large will benefit from my appointment."

Mills was named to the newly created position of IMA's director of D&I in July 2018 following more than 12 years in other IMA staff roles. Currently, her areas of focus include: building a more diverse volunteer leadership pipeline; creating educational opportunities for members and staff; conducting outreach to colleges and universities; building strategic partnerships; and learning best practices.

Recently, Mills helped organize cultural awareness training for IMA global leaders in 2018, with similar training planned for staff in 2019. She is also developing an IMA Leadership Academy course, "Cultivating a Bias-Free Workplace," to be co-led with Mitch Roshong, IMA learning and development manager.

To view a copy of IMA's diversity and inclusion statement, please visit this link.

ASAE is a membership organization of more than 44,000 association executives and industry partners representing 7,400 organizations. Its members lead, manage, and work in or partner with organizations in more than a dozen association management disciplines, from executive management to finance to technology. For more information, please visit www.asaecenter.org/.