Change username form. Insert an info and press enter to submit, or press escape to close.
Create a new account form. Press escape to close.
Validate mail form. Press escape to close.
Lost password form. Insert an info and press enter to submit, or press escape to close.
Confirm address message dialog. Press escape to close.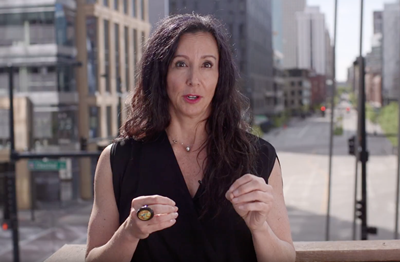 A personal message from ACE2018 speaker Tamara Kleinberg

Tamara Kleinberg helps organizations break through the status quo for game-changing results. From being part of the elite group of TED (Technology, Entertainment, Design) speakers to founding GoToLaunchStreet.com—an online education and community platform to help people innovate and differentiate in an oversaturated world—Tamara knows what it takes to drive growth and innovation in an ever-changing marketplace.

Now a recognized and sought-after expert on the topic of innovation, Tamara at age 27 was the youngest person ever named to leadership in global advertising agency, where she worked on brands including Cheerios and Clorox. She's also the creator of a proprietary innovation assessment, Innovation Quotient Edge.

Tamara will share her inspiring message, "The Infinite Possibilities of Your Innovation" at the IMA® (Institute of Management Accountants) Annual Conference & Expo (ACE2018), to be held at the JW Marriott in Indianapolis from June 16-20, 2018.

Many companies talk a good game about innovation but end up doing the same thing over and over. How do companies overcome "business as usual" to break new ground?
In my experience, we buy into three innovation myths that keep us trapped in the "business as usual" mindset. First, we believe that innovation is for the select few "creative" minds, which leads to an "us versus them" culture that ruins most innovation efforts. Second, we believe the myth that to be innovative we have to think way outside the box when instead, the best innovation usually happens when we simply rearrange the box we already have. Finally, we tend to silo innovation to the newest technology or product launch. But real innovation is thinking differently about what's right in front of you to create differentiated value.

What's the relationship between data and successful innovation?
Data is integral to innovation. However, most of us are focused on finger pointing (the data) and not on what that finger is pointing towards (the insights). Innovation happens in the insights, not the information itself. Unfortunately, we spend a lot of time presenting the data rather than the insights, ideas, and patterns that emerge from that data. The right data is predictive and actionable. Once you determine that, you'll see how all the other data is just noise that is making innovation and action difficult to achieve.

As the creator of the Innovation Quotient Edge assessment, you help people understand their natural innovation strengths. Are some personalities better suited to the innovation process?
Here's the great news: Being innovative is universal. That said, how we innovate is unique to each of us. As leaders we must recognize that asking our teams to innovate in the same way and at the same stage of work is actually hindering innovation efforts. When we give our ourselves and our teams permission to innovate in the way that builds on our natural strengths, we start to build high-performing individuals and teams that contribute daily.

You've worked with some of the biggest, longest-standing brands in the world. Have you ever had to perform an innovation intervention to help an old brand rejuvenate?
Yes! Innovation interventions are necessary when our client's teams are trapped in the "this is the way it's always been done" mindset. However, where many organizations fail is thinking that an innovation intervention is a one and done project. We've found that successful innovation interventions include both empowering teams to innovate and reinforcing innovation with ongoing tools and resources. With this approach, even the stalest brands can become fresh again.

Is failure an important part of the innovation process? If so, why?
Yes, failure is extremely important to innovation. Yet what needs to shift is our perspective on failure. Failure is a two-edged sword. On one hand, we're told to love our failures and do things that offer big risks and big rewards. On the other hand, if we aren't failing, we're accused of playing it safe. I'd like to suggest that real innovation minimizes risk and failure yet continues to push the boundaries. That starts with a team of people empowered to innovate and a culture of experimentation where ideas are given a chance to breathe life early and often. Failure then becomes a necessary but useful part of the process, not something to be feared and avoided.

Join Us in Indianapolis
For a full list of ACE speakers, click here or visit this link for registration information. You can also join the conversation at #IMA18ACE.