Change username form. Insert an info and press enter to submit, or press escape to close.
Create a new account form. Press escape to close.
Validate mail form. Press escape to close.
Lost password form. Insert an info and press enter to submit, or press escape to close.
Confirm address message dialog. Press escape to close.
On Friday, October 27, 2017 IMA
®
(Institute of Management Accountants) and Pace University hosted the seventh event in the Women's Accounting Leadership Series at Pace University in New York City. The event drew more than 120 women from 14 different states plus one attendee from Brazil.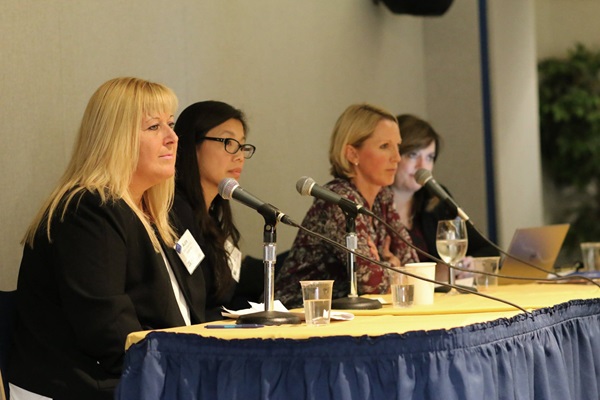 Panelists shared insights and advice on challenges faced by women throughout their careers.
The Women's Accounting Leadership Series provides a forum for women in accounting and finance to share ideas on leadership development and strategies for success. The day began with a session intended to set the tone for the workshop. Sandra Richtermeyer, CMA, CPA, Ph.D., dean of the Manning School of Business, University of Massachusetts Lowell and former Chair of IMA presented, "Quick Bytes of Insight," and asked attendees to consider issues that may affect their career outcomes. Richtermeyer's introspective presentation included insights and data from a variety of studies and reports followed by a group discussion.
Following Richtermeyer's presentation, two leaders from Deloitte's Center for Controllership™, Ashley Gibson, advisory manager; and Beth Kaplan managing director, shared their knowledge and insights about current and emerging trends in the controllership function. Next on the agenda was "Sharing Pearls of Wisdom," featuring three senior financial leaders, Gloria Lio, managing director, BNY Mellon; Audre Lukosevicius, senior manager, Mazars, USA, LLP; and Kathleen McDonald, director of accounting, WW Systems/Cross Brand and Pan-Asia Geographies, IBM, discussing their experiences, challenges, and advice as women working in accounting and finance. The panel was facilitated by Richtermeyer. The final session of the day featured Joann Lublin, Pulitzer-prize winning journalist and management news editor for the Wall Street Journal and author of "Earning It," a book spotlighting more than 50 trailblazing executive women who broke the corporate glass ceiling. Leslie Seidman, executive director, Center for Excellence in Financial Reporting, Lubin School of Business, Pace University moderated the candid conversation with Lublin and fielded questions from event attendees.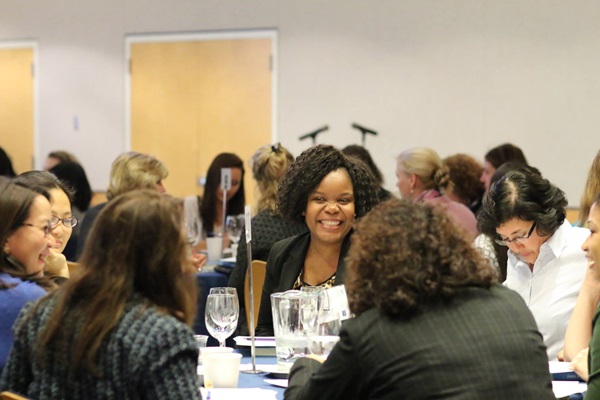 Attendees enjoyed the "table talk" discussions.
Feedback from attendees has been overwhelmingly positive with complimentary comments about the quality of the program and the overall experience. As a testament to the value of the meaningful presentations and inspiring speakers, many of the women have previously attended one of IMA's Women's Accounting Leadership Series events.
Closing out the day, IMA announced that the next event will be held in Amsterdam on March 8, 2018, which is International Women's Day. To see pictures from the New York event, please visit IMA's
Facebook page
. If you are interested in attending or learning more about future Women's Accounting Leadership Series events, email
womensleadership@imanet.org
.