Change username form. Insert an info and press enter to submit, or press escape to close.
Create a new account form. Press escape to close.
Validate mail form. Press escape to close.
Lost password form. Insert an info and press enter to submit, or press escape to close.
Confirm address message dialog. Press escape to close.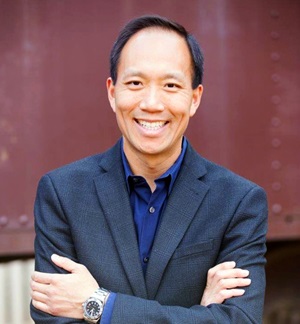 1. You joined IMA in 2003. Tell us why you got involved with the organization and what made you decide to become Chair.
I joined IMA for the sole purpose of earning the CMA. I chose the CMA for the international recognition and felt that it would be a fantastic complement to the CPA I already had. It's an elite U.S.-based credential backed by a global membership network.
When I was deciding to be Chair, I looked at the ongoing evolution in our profession. There are changes happening that will require intentional and strategic leadership for the next generation of accountants, and the shifts are especially prominent in management accounting. So I decided to answer a call to give back to the profession – there's never been a better time to do it.
2. In addition to the CMA, you also have a CFM, CPA, and a J.D. How have your credentials impacted your career?
All of my credentials have been complementary to one another. The CMA, in particular, helps me bridge two different areas of my career—accounting and law (particularly, in M&A and transactional work). While the CPA provides me with core accounting skills, the CMA brings everything together as a unique set of life skills and, consequently, provides the competencies I use the most. The certification brings a realistic execution model that I can apply to my daily life and job. It incorporates a higher order of skills so that the debits and credits, for example, make sense in a more forward-thinking pro-forma perspective.
The CMA skillset has also allowed me to lead more confidently. I currently oversee a team of more than 40 people, and even the process of earning the CMA has laid a good foundation for my leadership skills.
3. You were born in Hong Kong, were raised in Canada, are the VP of U.S. corporate finance for a French corporation, and currently live in California. How do you think your diverse global experiences will serve you as IMA Chair?
I'll appreciate and more fully integrate the objectives of a global organization. I'll be able to think as a member, not only to reflect the (very important) membership base here in the U.S., but also from an international perspective. This means understanding the bigger need to bridge the management accounting (and in general, some of the overarching commercial) cultural gaps between our North American and European jurisdictions with those in Asia and the Middle East.
These gaps are often rooted in profoundly differing cultures and methodologies. There are challenges when we bring together, for example and broadly speaking, the individualism and creativity of the West with the more collective and sequential societies of the East. I've experienced these dichotomies firsthand and know how to empathize with members across our diverse organization.
4. What do you think are the biggest challenges and opportunities facing management accounting professionals?
The biggest challenge, I believe, is in facing the ongoing and heightened uncertainties in business as many of our traditional models of commerce undergo horizontal and vertical challenges (i.e. brick-and-mortar retailing, consumption versus sales-based transactions, and the like).
In contrast with public accounting, management accounting has fewer written rules and relies on evolving best practices, which can lead to skills gaps that IMA serves to fill. You effectively have to depend on competencies, many of which are intangible—like risk management, foresight, and relationship-building—and then leave a lot to (business and educated) improvisation.
The art of figuring all this out and interpreting the environment is the biggest challenge. But at the same time, it presents the biggest opportunities. It also lets management accountants walk into their boardrooms, translate almost any form of business data into financial and commercial impact for leaders, and enable critical decisions by creating value for key stakeholders. It's exciting—you could have a hand in leading a business into innovations it's never imagined.
5. What song best describes your work ethic and why?
I'll go with John Parr's "St. Elmo's Fire (Man in Motion)." It's the kind of upbeat song that gets you out of bed in the morning and keeps you going all through the day.