IMA Europe Expands Course Provider Network, Course Offerings
IMA® (Institute of Management Accountants) continues to expand its network of approved review course providers for the CMA® (Certified Management Accountant) exam in our region. Plus, the following providers are now expanding their course offerings for our members in Europe:
TÜRMOB
IMA is excited to announce that our partner in Turkey, TÜRMOB, has become a silver approved course provider. TURMOB, Union of Chambers of Certified Public Accountant of Turkiye, the national professional body in Turkey, plays a crucial role in helping CMA candidates prepare for their upcoming exams. As a CMA course provider, they review critical accounting and finance concepts, break down exam questions and answers, and make your study time more focused and productive.
Alain Mulder, managing director, IMA Europe operations, said, "We look forward to continuing to work with TÜRMOB in supporting the advancement of accounting and finance professionals in Turkey."
HOCK International
IMA's presence in Kazakhstan is also expanding with a new CMA course provider, HOCK International. HOCK International offers a step-by-step plan, affordable materials, and unlimited support to help busy professionals confidently pass their certification exams and advance their careers. Starting in September 2023, HOCK will offer in-person CMA courses in Almaty, Kazakhstan. More details are available on HOCK International's page.
Check out this LinkedIn post to learn more.
The ExP Group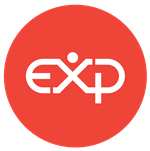 The ExP Group, UK, is a newly added silver approved course provider and although they are based in the U.K., they offer online courses globally. They will launch their first CMA review course on 14 September, covering Part 1 of the exam; review for Part 2 will begin on 14 October.
The ExP Group uses the very latest online learning platforms to offer expert online CMA instruction worldwide. Each course contains everything a CMA candidate needs to achieve CMA exam success, including:
Complete tuition stage video tutorials covering the entire syllabus
Complete practice stage video tutorials covering standard exam questions to ensure you are 100% ready for your exam
Focused energizers and webinars to keep you on track for exam success
Learning reinforcement exercises for you to track how well you are doing
Exam simulation matching the CMA format
Your own unique personalized study plan
Visit The ExP Group's website to learn more about online CMA courses.
Chamber of Auditors of Kazakhstan
IMA recently added the Chamber of Auditors of the Republic of Kazakhstan to its growing network of partners supporting the CMA program in Kazakhstan. The collaboration will offer opportunities for accounting and finance professionals in Kazakhstan to earn the CMA certification and access IMA's extensive catalog of online courses.
Noted Alain Mulder in the press release announcing the partnership, "The Chamber of Auditors of the Republic of Kazakhstan has consistently demonstrated a commitment to excellence. Offering high-quality, up-to-date educational programs that align with the evolving needs of businesses is crucial in assisting aspiring management accountants and finance professionals in achieving their career aspirations and meeting employers' competency expectations."
Read this LinkedIn post to learn more.
University of Economics in Katowice
IMA has partnered with the University of Economics in Katowice to launch a Master of Business Administration (MBA) in Accounting and Finance program. The program will span three semesters and will offer a distinctive combination of MBA education and CMA certification preparation. Studies are conducted in English. To learn more, visit the university's website.
Visit the IMA website to see a full list of approved review course providers in Europe.