Change username form. Insert an info and press enter to submit, or press escape to close.
Create a new account form. Press escape to close.
Validate mail form. Press escape to close.
Lost password form. Insert an info and press enter to submit, or press escape to close.
Confirm address message dialog. Press escape to close.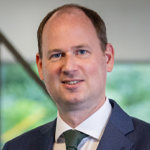 Dear IMA members in Europe,
Our hearts go out to our members who have been impacted by the war in Ukraine or have families now in harm's way. We at IMA® (Institute of Management Accountants) sincerely hope for a peaceful resolution to this conflict, which comes as we are just now feeling optimistic about emerging from the health crisis that has gripped our region and the world for so long.
In February, we released the results of our latest IMA/ACCA Global Economic Conditions Survey (GECS) for the fourth quarter of 2021. The results were decidedly mixed: Confidence in the global economy fell again, as it did in Q3 2021, with Western Europe experiencing the largest decline. On the positive side, orders increased worldwide in Q4 2021, with the largest increases in Western Europe and North America. In the last quarter, Dutch production reached its highest level ever. Still, inflation is expected to continue to rise in 2022, with the Dutch inflation rate climbing to 6.4% in December, the highest rate within the eurozone. Check out my article on this topic on LinkedIn.

In major IMA news, I hope all members saw the announcement that remote proctoring for the CMA® (Certified Management Accountant) exam is now available. This will allow you to take the exam from the comfort of home and at a time convenient for you. There are important technology and other requirements that must be met, so read more about remote testing on the IMA website. This year also marks the 50th anniversary of the CMA exam, and IMA has many exciting plans underway. It's nice to see that Purnima Mishra, CMA, CA, IRM, one of our members from Switzerland who works at The Global Fund to fight AIDS, Tuberculosis and Malaria, was featured as the first profile subject. Congratulations, Purnima!

We also recently celebrated International Women's Day on 8 March, a time to pause to reflect on the contributions of women to society—to acknowledge the progress made and the work that still must be done. To celebrate, we recorded a podcast with Brigitte de Graaff, CMA, CSCA, IMA Global Board member and VP of the Amsterdam Chapter, and Mardi McBrien, managing director of the IFRS Foundation. I am pleased to say that IMA takes its commitment to inclusivity very seriously. Our incoming Global Board Chair, Gwen van Berne, is from Europe and the sixth women to hold this position. Women now comprise nearly 50% of the IMA Global Board, and it is about the same in terms of membership. We are seeing these types of changes in many places. It's encouraging that in late 2019, the Dutch parliament voted to compel listed companies in the Netherlands to appoint women to at least 30% of supervisory board seats. Discussions are currently underway to make this a requirement across the eurozone.
Finally, I want to remind members that IMA is always seeking new volunteers to serve in leadership roles. This is a great opportunity to develop your skills in an encouraging, supportive environment. There are so many ways to volunteer—at the local (chapter), regional, or even global level. We need organizers, speakers, presenters, authors, and many, many people to work behind the scenes. No contribution is too small, and I can almost guarantee you will find the experience worthwhile. IMA provides many outstanding opportunities for members to get involved. Please reach out to me directly (alain.mulder@imanet.org) if you are interested.
I wish you peace and health.