Change username form. Insert an info and press enter to submit, or press escape to close.
Create a new account form. Press escape to close.
Validate mail form. Press escape to close.
Lost password form. Insert an info and press enter to submit, or press escape to close.
Confirm address message dialog. Press escape to close.
A Message from Alain Mulder and IMA Europe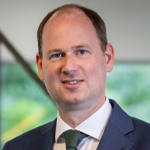 Dear IMA members in Europe, It's been a busy few months for the IMA Europe team.

Earlier this spring, we announced that KLM Royal Dutch Airlines is now an official IMA® (Institute of Management Accountants) corporate learning partner. Under this new partnership, KLM recently launched its KLM IMA Finance Program, which allows up to 100 KLM finance employees to become IMA members at a discounted rate. The program gives KLM finance team members access to hundreds of continuing education and professional development offerings covering a wide variety of topics, including accounting, finance, ethics, leadership, technology subjects, and more.
Most critically, the partnership enables interested and qualified employees an opportunity to earn IMA's globally recognized CMA® (Certified Management Accountant) certification under a special corporate arrangement. (Speaking of the CMA, please be sure to check out the special June 2022 issue of Strategic Finance magazine, which celebrates the 50th anniversary of the CMA program with special features and photos.)
If you or your organization is interested in a similar partnership, IMA would be happy to explore this with you, as it's a great way to upskill your team and demonstrate your commitment to your employees' professional development.
Speaking of professional development, we are reminding members in the Netherlands about a special government-funded program for individuals who want to upskill, including pursuing the CMA certification. Approved CMA course providers like Staan Academy and Markus Verbeek Praehap are offering CMA review courses with STAP grants. The first phase of the program began this spring and the second will commence this July. Check out STAP-budget to learn more. Under the program, you are entitled to a STAP budget for a course if:
You are older than 18 and do not yet receive a state pension.
You are nationally insured (this is, if you have lived, worked, or received benefits in the Netherlands for at least six of the past 27 months).
You have not yet received a STAP budget this calendar year and there is still a budget.
Other details apply, so check out the above website. Note that the next application period starts on Friday, 1 July 2022 at 10 a.m. CET.
On a sadder note, we regret to announce that the former president of IMA's UK Chapter passed away in late February. Chris Allen was a dedicated, tireless IMA volunteer who contributed so much to the growth and success of the UK Chapter. Just before he became ill, Chris began writing a book about the individuals who have contributed to the evolution of computer programming since the 1940s. Thanks to the efforts of Chris' family, his book, The Living History of the Computer Programmer, was printed. To honor Chris' memory, please consider donating to cancer research for brain tumors or to a brain tumor support group, both of which Chris valued highly.
Lastly, as a reminder, please register for the IMA Annual Meeting of Members, being held on 23 June at two convenient times: 2 p.m. CET or 8 p.m. CET.
Please reach out to me directly (amulder@imanet.org) to share your thoughts and perspectives.