Change username form. Insert an info and press enter to submit, or press escape to close.
Create a new account form. Press escape to close.
Validate mail form. Press escape to close.
Lost password form. Insert an info and press enter to submit, or press escape to close.
Confirm address message dialog. Press escape to close.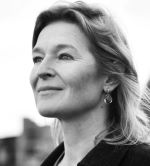 IMA® (Institute of Management Accountants) Europe is pleased to share that Gwen van Berne, CMA, has been named the new Chair-Elect of IMA's Global Board of Directors. Currently, van Berne is supervisory board member of International Card Services (ICS), the largest credit card provider in the Netherlands. For the last four years, she worked as CFO for RIPE NCC, the Regional Internet Registry (RIR) that provides Internet resource allocations and registration services to Europe, the Middle East, and Central Asia. With this appointment, the Dutch van Berne will become the first European and non-U.S. Chair to hold the position. She will also be the sixth woman to serve as Chair in IMA's more than 100-year history.
A member of IMA's Global Board since 2019, van Berne will serve as Chair-Elect from July 1, 2021, to June 30, 2022. She will become Chair after the term of current Chair J. Stephen McNally, CMA, CPA, CFO of the Plastic Technologies Inc. (PTI) Group of Companies. During van Berne's term as Chair-Elect, the subjects of diversity, data and technological developments, globalization, and the CFO as a broad business advisor and risk manager will be high on her agenda.
Notes van Berne, "I first came into contact with IMA about 11 years ago when I obtained my CMA® [Certified Management Accountant] certification. The CMA has given me an excellent basis for my current work, and it is a training that is respected internationally. I am therefore honored to be able to raise relevant topics within finance during my term as Chair-Elect and to play a role in advancing the mission and goals of IMA."
Before joining RIPE NCC, van Berne held various positions within ABN AMRO, including head of capital and risk reporting (ABN AMRO Bank NV), global manager business development (ABN AMRO Clearing Bank NV), and manager private banking (ABN AMRO Mees Pierson Wassenaar). She is also a member of the Supervisory Board of International Card Services and treasurer of the Delft Chamber Music Festival. A member of the IMA Amsterdam-Netherlands Chapter, van Berne serves on IMA's Strategic Planning Standing Board Committee.
To learn more about van Berne and her appointment as Chair-Elect, please read this recent announcement in Strategic Finance.