Change username form. Insert an info and press enter to submit, or press escape to close.
Create a new account form. Press escape to close.
Validate mail form. Press escape to close.
Lost password form. Insert an info and press enter to submit, or press escape to close.
Confirm address message dialog. Press escape to close.
More than 600 attendees found the ?Gateway to Success? at IMA?s Student Leadership Conference (SLC) held this month. The conference attracted attendees from more than 100 schools, representing approximately 30 states and several non-U.S. countries. During their three days in St. Louis, students and faculty gained valuable insights from prominent speakers, connected with new contacts and industry leaders, and acquired a fresh perspective on their future.
?
Keynote presentations included ?Leadership Building Blocks: What Kind of Leader Are You?? and ?Why Do Ordinary People Commit Extraordinary Financial Crimes?? Students were also inspired by a panel discussion by Fortune 500 C-Suite leaders, who offered their ?Advice From the C-Suite: Lessons on Leadership, Learning, and Life.?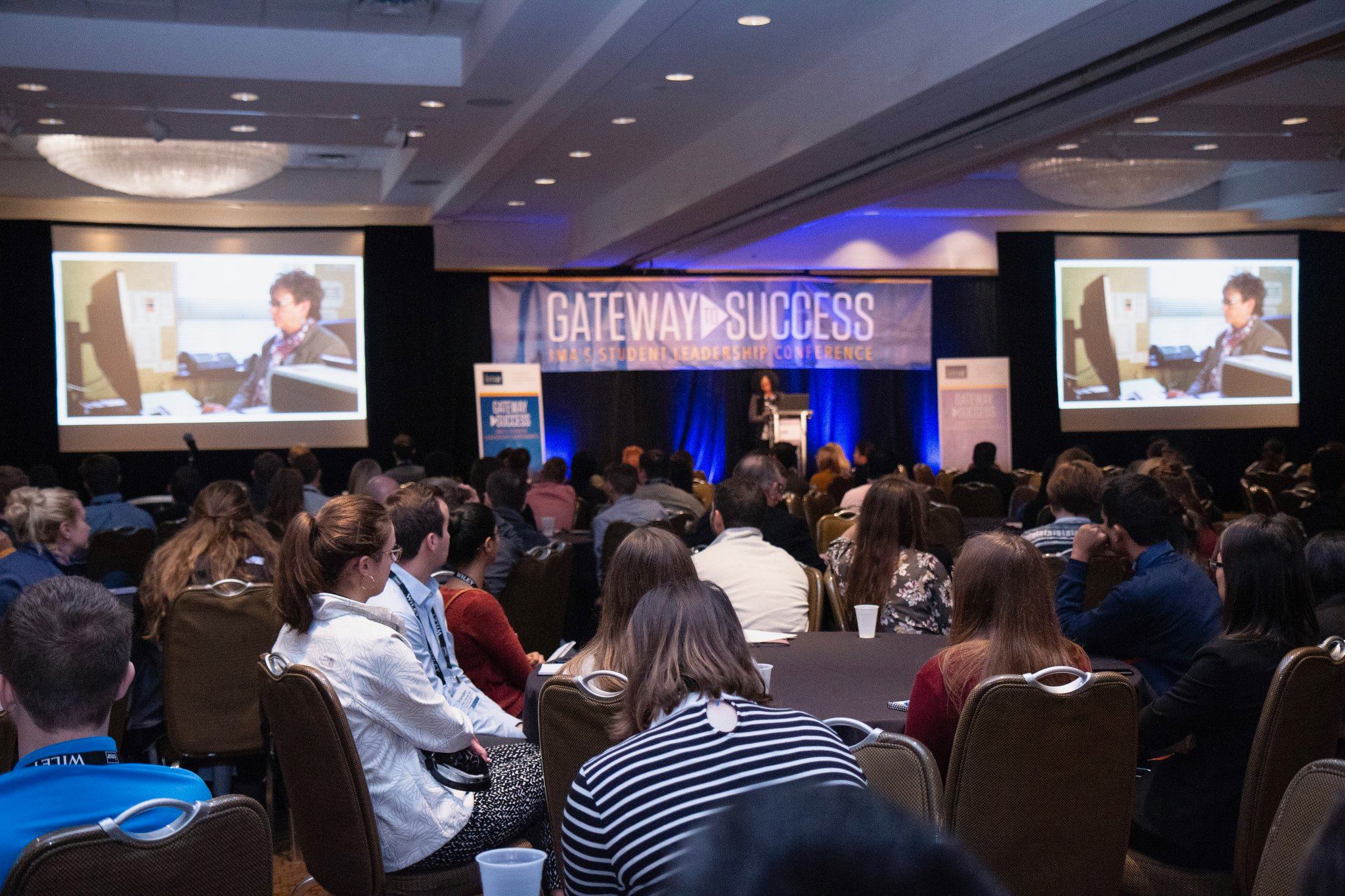 Packed session as Kelly Richmond Pope shared true accounts of offenders who ?crossed the line? and
committed financial crimes.
Concurrent sessions focused on tips on networking, honing interviewing skills, and preparing for the CMA? (Certified Management Accountant) exam. Other well-attended sessions covered ?hot topics? such as data analytics and blockchain. Select students also had the opportunity to interview on-site for positions with General Mills and Cummins Inc.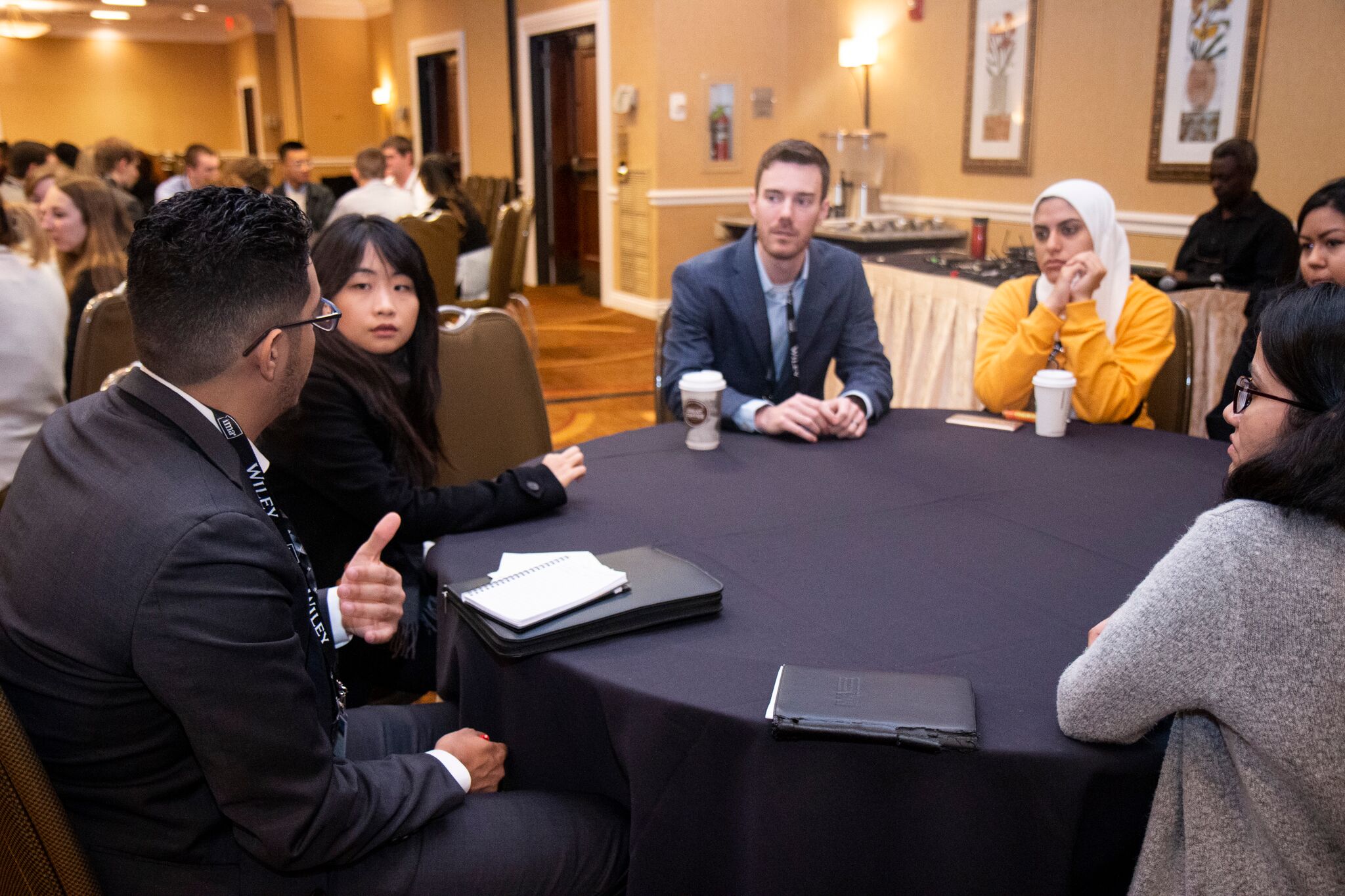 Students exchange ideas and information at a Career Roundtable Session.
Before the official conference kick-off, attendees enjoyed several educational industry tours ? to the Federal Reserve Bank of St. Louis; Nestl? Purina; and Busch Stadium, home of the St. Louis Cardinals ? where they had the opportunity to learn about the work of management accountants within each organization.
A highlight of the conference for many was the fun networking event at PBR St. Louis, where students had the chance to line dance and try their skills at mechanical bull riding. That locale also hosted the finals of the annual t-shirt design contest, now in its seventh year. Top honors this year went to Athens State University, which won the $500 prize (and bragging rights). Competition continues to grow for this popular contest; the judges once again had a tough time selecting the winner.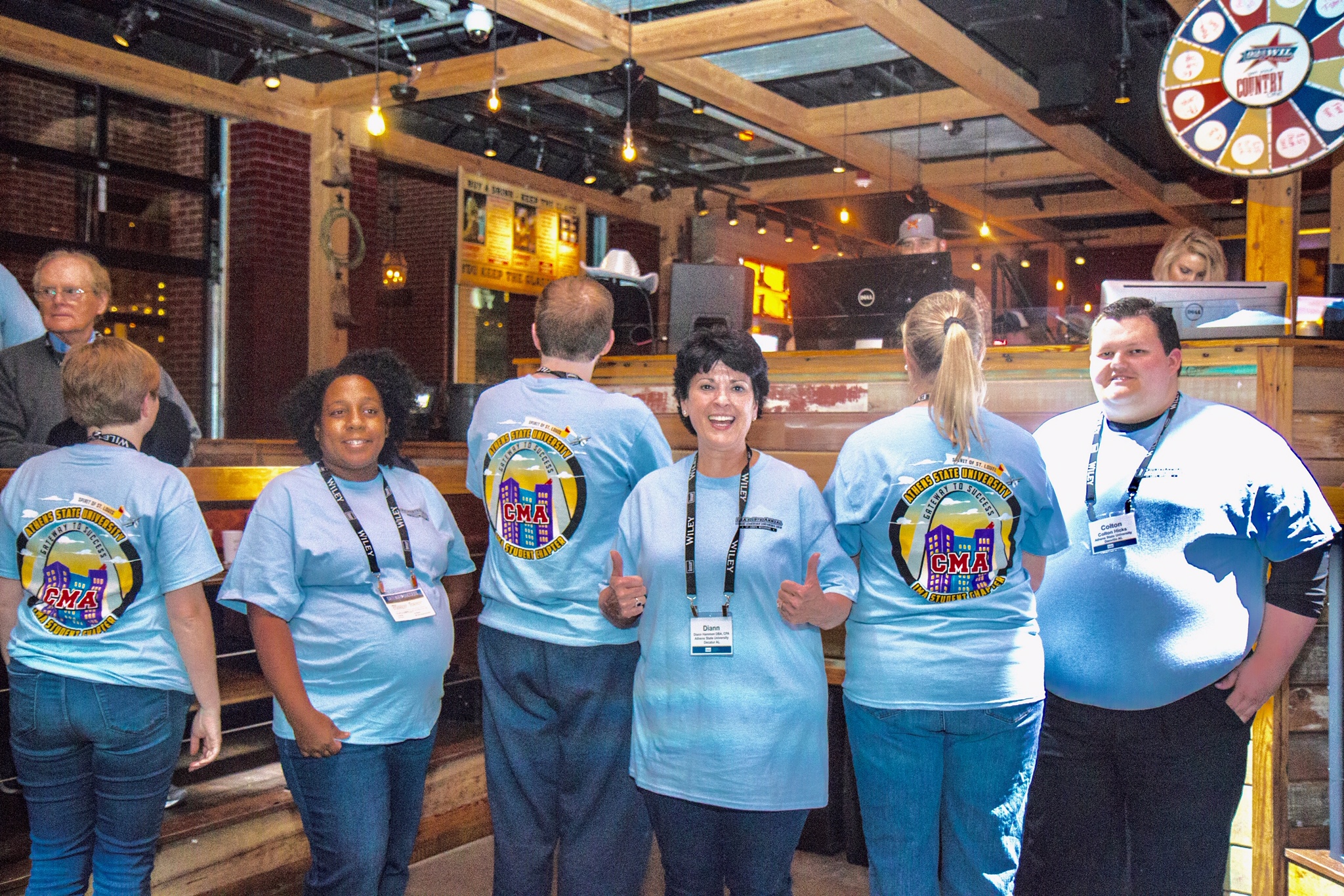 Athens State University wins this year?s t-shirt design contest.
?We?re grateful to everyone who helped make this year?s SLC another tremendous success,? said Jodi Ryan, CAE, IMA director of student engagement. ?Thanks go to our outstanding group of presenters who shared their time and expertise with our attendees. We also appreciate the generous support of our sponsors and exhibitors as well as Stuart Cameron McLeod Society and the numerous IMA members who financially supported the event through donations or by sponsoring student attendance. We hope that attendees enjoyed the conference and gained insights they can take with them as they plan their future careers.?
Select handouts from conference sessions can be found at www.imastudentconference.org as well as on IMA?s special conference app. You can also see more highlights and photos by visiting #IMASLC18 on IMA's Facebook and Twitter pages.
And watch future issues of Campus Connection for information about next year?s Student Leadership Conference, which will to be held in Charlotte, N.C., on November 14-16, 2019.