Change username form. Insert an info and press enter to submit, or press escape to close.
Create a new account form. Press escape to close.
Validate mail form. Press escape to close.
Lost password form. Insert an info and press enter to submit, or press escape to close.
Confirm address message dialog. Press escape to close.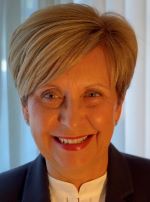 Doreen Remmen, CMA, CSCA, CAE, didn't follow a traditional career path into management accounting. After earning her undergraduate degree as an English major, she decided to study accounting, and then gained experience both in public accounting and inside an organization as a controller. Still, she wanted to achieve more.
"I really was underemployed," she recalls. "I knew I was capable of more, but I also needed something to make me stand out in a competitive job market. It became clear that getting a professional certification would be the way to do that, so when I discovered the CMA while doing my research, I found what I was looking for."
To prepare for the exam, Doreen followed a rigorous study routine. As the mom of three young children, she needed to stay focused. "For six months, I rose at 5 a.m. every morning, made a pot of coffee, and studied for two hours before getting the kids off to school and heading to work," she explained. Her efforts were rewarded, as she scored in the top 10 of her exam cohort, earning her a Certificate of Distinguished Performance.
After earning her CMA, Doreen secured a position at a privately owned distribution company that was in the middle of a business turnaround. Because of her expertise, Doreen was able to streamline the finance department, implement activity-based costing, and, eventually, help the company to be sold at a premium. Fortunately for IMA, she eventually left that position and became IMA's CFO in 2009.
Reflecting on her experience taking the exam, Doreen shared some helpful tips:
Study the Content Specification Outlines:
"The CSO, available on IMA's website, covers everything you need to know about what's on the exam, as well as how everything is weighted. Study the CSO so you know where to put your effort."
Crack the books:
To prepare for the exam, Doreen relied on many of her old textbooks, especially for the concepts that required deeper review. If you don't still have your textbooks, or weren't an accounting or finance major, there's hope. "You can easily rent textbooks from Amazon. It's a great, cost-effective option."
Invest in index cards:
Doreen admits she's an "index card addict." "I use them for everything," she laughs. For each of the CSO points, she made an index card, being sure she was able to summarize the concept concisely and in her own words.
"The act of writing out the cards serves as a helpful review. Plus, forcing yourself to explain the concept in a few clear sentences, a simple flow chart, or an essential formula requires you to truly understand what you're talking about."
Doreen reviewed these cards, as flash cards, many times a day; for those points she had trouble with, she referred to her textbooks to gain additional guidance. And how many cards did she create and use? "Oh, probably about 1,000," she recalls.
Take practice tests:
Like many other CMA test-takers, Doreen found taking practice exams especially helpful. She focused her attention on those questions she got wrong and worked towards mastering the concepts she had trouble with.
For Doreen, preparing for the exam was serious business. "I made it a higher priority than my job, frankly," she said. "It became my number-one goal to pass the exam, and I'm so glad I did. It was a life-changing accomplishment for me. The rewards are well worth it."