Change username form. Insert an info and press enter to submit, or press escape to close.
Create a new account form. Press escape to close.
Validate mail form. Press escape to close.
Lost password form. Insert an info and press enter to submit, or press escape to close.
Confirm address message dialog. Press escape to close.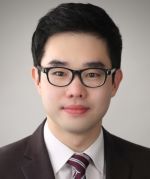 COVID-19 has been an epic test of the new normal for finance professionals: the need to fully understand business challenges and solutions, and an ability to contribute to strategic decision making. That?s something that Tae Hyoung Kim, who has worked in the professional services industry as a transfer pricing professional for more than 10 years, learned firsthand as he put his CMA? (Certified Management Accountant) into practice. As a CMA, he has helped his clients by suggesting strategies to prevent their potential tax risks?and, at times, even avoid collapse.?
Tae Hyoung has worked at Yoon & Yang, one of the largest law firms in Korea, for more than five years. Previously, he spent four years with KPMG Korea, where he gained confidence helping establish a group transfer pricing policy that complied with the relevant transfer pricing regulations while also maximizing business profits and minimizing tax issues.?
Tae Hyoung decided to pursue his CMA due to what he perceived as his missing some parts of the bigger picture in his field of expertise. He especially wanted to strengthen his skills in providing advice to multinational clients. As he pursued the CMA and learned the intricacies of planning, budgeting and forecasting, performance management, and decision analysis, Tae Hyoung realized that he could now move beyond his typical advising capabilities to help clients more effectively utilize the advice in practical matters. He also gained a valuable global perspective.?
Earning the CMA made Tae Hyoung think differently and more intricately about the advice he was giving to clients. ?I now believe that transfer pricing is more than just a tax-related subject; it is closely related to business management impacting multinational enterprises? daily operation of their supply chain and value chain at the global level,? he said. ?Especially with these unprecedented challenges from COVID-19, transfer pricing has become a more important matter for companies? management to efficiently reallocate their resources and profits to effectively cope with the impacts from COVID-19.??
As businesses continue to struggle with massive re-adjustment in these unprecedented times and beyond, it will pay to have more CMAs on hand to make better sense of global strategy as well as technical finance skills.?
?