Change username form. Insert an info and press enter to submit, or press escape to close.
Create a new account form. Press escape to close.
Validate mail form. Press escape to close.
Lost password form. Insert an info and press enter to submit, or press escape to close.
Confirm address message dialog. Press escape to close.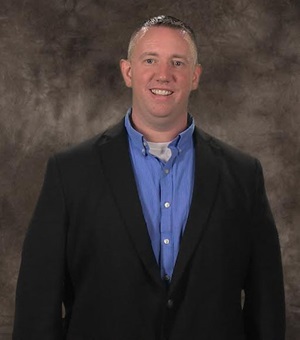 Ethan Gallagher has often found himself surrounded by CPAs. A CPA himself, he understands the value of that professional license and the doors it has opened for him. Still, if you ask Ethan what's been especially helpful for the work he does as a director of, among other things, strategic initiatives at Denny's Corporation, he answers quickly: being a CMA
®
(Certified Management Accountant).
Ethan's journey from learning about the CMA to earning it was brief. He attended Syracuse University, where he graduated with a BBA in 2000. After college, Ethan spent a short time at two organizations in upstate New York, an experience that convinced him to seek out work for a public company. Soon afterwards, he landed a position as a senior internal auditor/analyst at Carrols Corporation, the largest Burger King franchisee in the world. Ethan spent five years at Carrols, where he was responsible for internal audit activities, including SOX compliance, and providing financial support for investment decisions.
In 2006, Ethan relocated to North Carolina, where he secured a position at Denny's Corporation, beginning his career there as a senior internal auditor and then moving up to manager of capital and field finance, next to senior manager of FP&A, and, since 2014, as senior director of field finance, capital, and strategic initiatives.
It was soon after he joined Denny's that Ethan decided to pursue the CMA.
"I had learned about it back in the early 2000s, but the timing wasn't right," he explains. "At the time, I was studying for my CIA [Certified Internal Auditor], so I didn't really think it was necessary. But taking the position at Denny's made me realize I didn't want a career in auditing and in order to move into a finance role, I should reconsider the CMA."
Ethan said his company was very supportive of his earning the certification. It took him about a year and a half to prepare for and take the exam. After completing the CMA, Ethan was inspired to pursue the CPA – he passed all parts on the first sitting, thanks largely to the CMA, he says.
Ethan's now one of the CMA's biggest fans. "I can't say enough about the certification. It's so applicable to the work that I do on a daily basis, like investment analysis."
He's become such a supporter of the exam, in fact, that Ethan has pitched the certification within the company. At his urging, Lisa Beaudoin, CMA, CSCA, CAE, IMA director of business development, last summer conducted an informational session for Denny's Finance Leadership team.
As a result of that meeting, several professionals have already signed up for the CMA program, and they are taking the first part in May. The group holds weekly review sessions to help each other prepare, and the company is covering all exam costs.
Among the things that Ethan especially appreciates about the CMA is the CPE requirement. He's been fortunate to attend events hosted by the IMA Carolinas Regional Council during the past five years. "I've shared the agendas with the people I work with, and they've been a little envious. The topics are so applicable to what we're working on – topics like managing the millennial workforce, leadership, and using technology. That's the kind of information we need to do our jobs better."
CMA candidates: IMA will be hosting its popular exam preparation webinar, "The CMA Exam: Test-Taking Tips and Strategies." This hour-long webinar will be offered free of charge on April 10, 2018, at 10 a.m. EDT. Register at this link. Note: This webinar is not eligible for CPE credit.