Change username form. Insert an info and press enter to submit, or press escape to close.
Create a new account form. Press escape to close.
Validate mail form. Press escape to close.
Lost password form. Insert an info and press enter to submit, or press escape to close.
Confirm address message dialog. Press escape to close.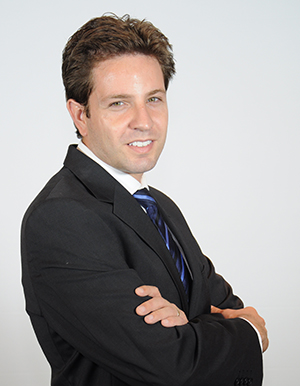 Julio Dami?o traces his interest in business all the way back to his childhood, when he was drawn to reading the economics and business section of the newspaper. From that early interest in economics to an education as an industrial engineer, Julio has forged a successful career at 3M Brazil ? a career that includes recently becoming a CMA
?
(Certified Management Accountant).
Julio?s career path began with industrial engineering, which he studied at the University of S?o Paulo (USP), and which featured a one-year stint at the University of Oklahoma. Earning that degree helped Julio to land his first position at 3M Brazil in 2008, and one year later, as a production engineer, he was selected to become the Six Sigma Black Belt of the manufacturing site where he was working. That experience opened up an opportunity:
?It was there that I was exposed to finance and management accounting,? he says. ?I led manufacturing projects and coached many Green Belts, but I also had a lot of contact with the finance personnel, so that I could better understand the effects of their projects on the company?s profitability. That experience made me realize that I wanted to change my career path to finance.?
His interest intensified further after Julio was promoted to Plant Controller of 3M?s plant located in a special economic zone near the Amazon forest. Julio began to research possible additional credentials ? he was already a Black Belt as well as held the PMP credential from the Project Management Institute ? and his finance peers told him about the CMA certification.
It was an easy sell: ?By looking at the broad array of topics of the CMA exam, the international recognition, and the number of CMAs around the world and inside 3M, I felt compelled to be certified and be part of it,? he says.
To prepare for the exam, Julio used an online course from Gleim and studied Gleim?s suggested reading list. He followed a strict study regime, investing two hours per day during the week and four hours on the weekends.
Julio became a CMA earlier this year and already recognizes the value that being certified offers: ?It definitely sets you apart and reinforces that you have the technical skills to satisfy top-level job requirements. It also opens opportunities for networking internationally and for volunteering opportunities that enrich your professional experience.?
Julio also appreciates the wide range of topics covered on the exam, which have helped to broaden his views on management accounting. He says that preparing for and passing the exam has helped him to participate more confidently in decision making, particularly those decisions that shape both the short and long-term objectives of the business.
Although Julio was the first CMA at 3M Brazil, four more individuals are currently in the process of becoming certified. In addition, the company has incorporated the CMA certification into one of its finance training programs.
While he?s just beginning to experience the advantages of being a CMA, Julio has very clear ideas about what he believes the future holds: ?I think that being a CMA will help me to have an international career experience. It definitely will help me to become a better leader.?