Change username form. Insert an info and press enter to submit, or press escape to close.
Create a new account form. Press escape to close.
Validate mail form. Press escape to close.
Lost password form. Insert an info and press enter to submit, or press escape to close.
Confirm address message dialog. Press escape to close.
CMA® (Certified Management Accountant)
The CMA® is a globally respected accounting certification that builds credibility, enhances business acumen, and prepares professionals for leadership positions. Earning this certification opens the door to opportunity, professional recognition, and a broader understanding of management accounting and finance.
Learn More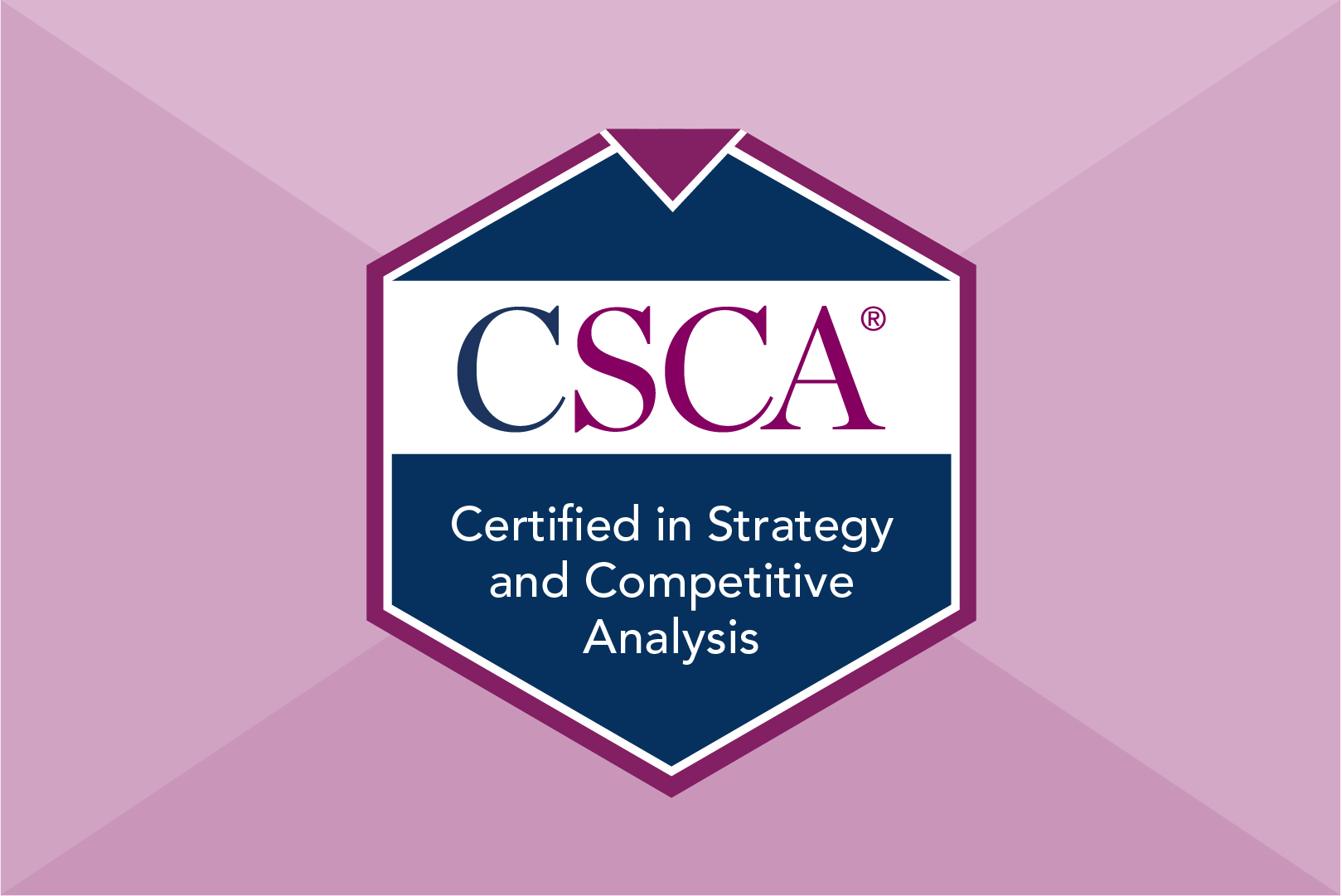 CSCA® (Certified in Strategy and Competitive Analysis)
The CSCA® certification in accounting and finance expands your strategic planning skills, enhances your analytical ability, and helps you plan for future business opportunities. This accounting certification helps you master the concepts and techniques required to become a key player in driving the strategic planning process at your organization.
Learn More
"I provide a lot of decision support to senior leaders within the Department of Defense and in the public sector, and having the skills the CMA provides gives me the knowledge, skills, and abilities to frame technical financial information in ways that decision makers can use."
Richard T. Brady, CMA, CDFM, CGFM
Chief Executive Officer, American Society of Military Comptrollers (ASMC)
"Regardless of what context I was working in, the CMA allowed me to speak the same language across all different functions, from marketing to operations to IT."
Joseph Barnett, CMA, CPA
Senior Accounting Manager, Vail Resorts
"With the CMA, I know that when I apply for a role that I am qualified because I am certified."
Anna Neese, CMA
Global Planning & Logistics PRF Controller, Cummins, Inc.
"The CMA allows people to get a better job or a different job because it symbolizes an element of proficienty, integrity, and competency in various areas important to the finance and business enviroment."
Tony Caspio, CMA
Vice President, Strategic Programs and Global Equipment Supply Chain, Sealed Air Corporation
"The CMA provided logic so that I could have conservations about end-to-end business processes, making conversations with the client more valuable."
Elizabeth Jacobson, CMA
Finance Transformation Consultant, Blackline
"The body of knowledge that a CMA studies and has exposure to positions them perfectly for all the transformation that finance organizations are going through."
Laurie Bergman, CMA, CPA
Chief Financial Officer, Liquid Environmental Solutions
"As an employer I would definitely want to hire CMAs for my team because my team is made up of strategic business partners."
Employer Stories (Tony Caspio, CMA)
Vice President, Strategic Programs and Global Equipment Supply Chain, Sealed Air Corporation
"The CMA has really helped me grow my career because not only has it made me confident from an accounting standpoint, but its also made me very confident in how to convey information that can really help impact the decisions we are making in the broader business."
Personal Stories (Anna Neese, CMA)
Global Planning & Logistics PRF Controller, Cummins, Inc.
"My CMA certification has truly enabled me to be confident about what I'm going to be expecting in terms of new technology and new things in the workplace that I haven't expected before."
Sue Hohenleitner, CMA, CPA
Vice President of Finance, Acquisition and Divestiture Operations, Johnson and Johnson
"If your goal is to go corporate and add value to the daily operations of the company, then a CMA is very relevant."
Rebecca Zhu, CMA
Sr. Financial Analyst, Cummins Inc.
"Mercedes Benz said that they looked at the CMA and at some of the background and experience I had, and they said that's what made me stand out."
E. Frank Impson, Jr., CMA, CFM
Accounting Manager, Mercedes-Benz Vans, LLC
"The CSCA gave me the confidence I needed to go into strategic planning sessions because I knew I can make a valuable contribution."
Tanya Shell, CMA, CSCA, CPA
Vice President of Finance, French Oil Mill Machinery Company
"The CSCA is not just another certification. It really is certifying that you are very knowledgeable in the various aspects of strategy. And that is fundamental to where the financial profession is heading."
Derek Fuzzell, CMA, CSCA, CPA
Chief Financial & Strategy Officer, PAHO/WHO Federal Credit Union
"The CSCA has prepared me for future positions because it validates the knowledge that I claim to have."
Akomu Okoh, CMA, CSCA, ACA
Finance Analyst, Chevron
"If I see someone's resume come across my desk that's a CSCA, I know that they have ambition, they want a larger role in the organization, and they're able to support me."
Kristina Merrill, CMA, CSCA, CPA
CFO, Sky Racing World
"One of the skills that I learned in the CSCA was to identify what activities are truly driving value and how they reinforce each other."
Daniel Harley, CMA, CSCA
Director of Data Governance, ABM Industries
"The CSCA is a huge add-on to the CMA. It also gives you more insight into those avenues of finance and allows you to broaden your horizons."
Lara Jarvis, CMA, CSCA
Planning and Performance Manager, Coca-Cola
"The first time I heard about the CSCA was after I became a CMA and looking to get an edge to my career."
Mario Lara, CMA, CSCA
Managing Officer, Strenta Family Office
"The CSCA expanded on my CMA certification by covering areas that I've not had any exposure to before."
Ronald Gedeon, CMA, CSCA, CFM, CGFM, CDFM
Business Manager, HX5 Sierra, LLC, NASA
"In my current role, I participate in the strategic plan, and the CSCA will help build on my decision-making experience and make sure that I build value for our customers and company."
Greg Lewis, CMA, CSCA
Supply Chain Controller, Michelin North America