Introducing 2018-2019 Chair-Elect Christian Cuzick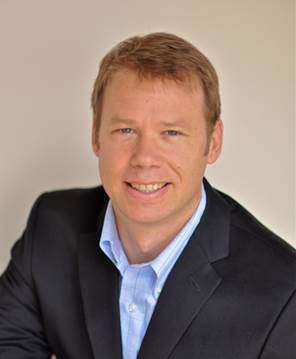 IMA
®
(Institute of Management Accountants) has named Christian Cuzick, CMA, as Chair-Elect for the fiscal 2018-2019 period. Christian will begin his term as Chair-Elect on July 1, 2018, and will take the helm of IMA as Chair exactly one year later.
Christian is currently the vice president of finance at Johnson & Johnson (J&J) Vision Surgical, in Santa Ana, Calif. He's been with J&J for more than 13 years, holding positions of increasing responsibility, both internationally and in the U.S. A CMA
®
(Certified Management Accountant), Christian has been a member of the IMA Global Board of Directors since 2012. He's chaired the Member Relations Committee and also served as a member of the Governance, Planning and Development, and Nominating Committees.
Here's a brief Q&A to help members get to know Christian better:
How does serving as IMA Chair fit in with your long-term professional goals?
This is a great opportunity to serve the IMA organization in a leadership role that can have a large impact on the organization. For me, it will help to provide experience in pulling through strategy and change by working with the Global Board and the CEO.
When did you become a CMA and why did you decide to do so?
I became a CMA in 2005. At the time, I was making the transition from marketing to finance, and I knew that certification would help me advance my career in finance. The CMA was the best choice for me, as I was not interested in pursuing the CPA, and my employer, Johnson & Johnson, supported the certification as a part of professional development in finance. It really helped me be confident on the job given the broad topics across finance and accounting that are covered on the test.
What's been one of your most meaningful experiences as an IMA member?
I'd say acting as the president for the Swiss IMA Chapter during in the second year of its existence. I had the opportunity to work with very talented and energetic individuals to help build a chapter and serve IMA and CMA members in Switzerland.
What's one thing you'd like to accomplish as IMA Chair?
I'd like to drive awareness of CMA certification with employers. I think that while IMA has continued to make progress in this area, there's still a lot more that can be done. Another area of focus and interest of mine is with international members and how we ensure that our products and services meet their needs.

What's something about yourself that people would be surprised to learn?
I studied abroad in Germany during college and became fluent in German. After graduating, I went on to work in Germany and later in Switzerland, where I was able to use the language. It was an exciting and enriching experience to live so many years abroad.