IMA Sponsors the European Accounting Association's Annual Congress
IMA
®
(Institute of Management Accountants) participated in the European Accounting Association's (EAA) Annual Congress as a silver sponsor. One of several major annual events for academics in management, auditing and accounting, this year's EAA Congress took place in Valencia, Spain, from May 9-12. There were over 1,500 attendees from all over the world including the U.S., Brazil, Egypt, China, Japan, and more; not surprisingly, the majority of guests hailed from Europe.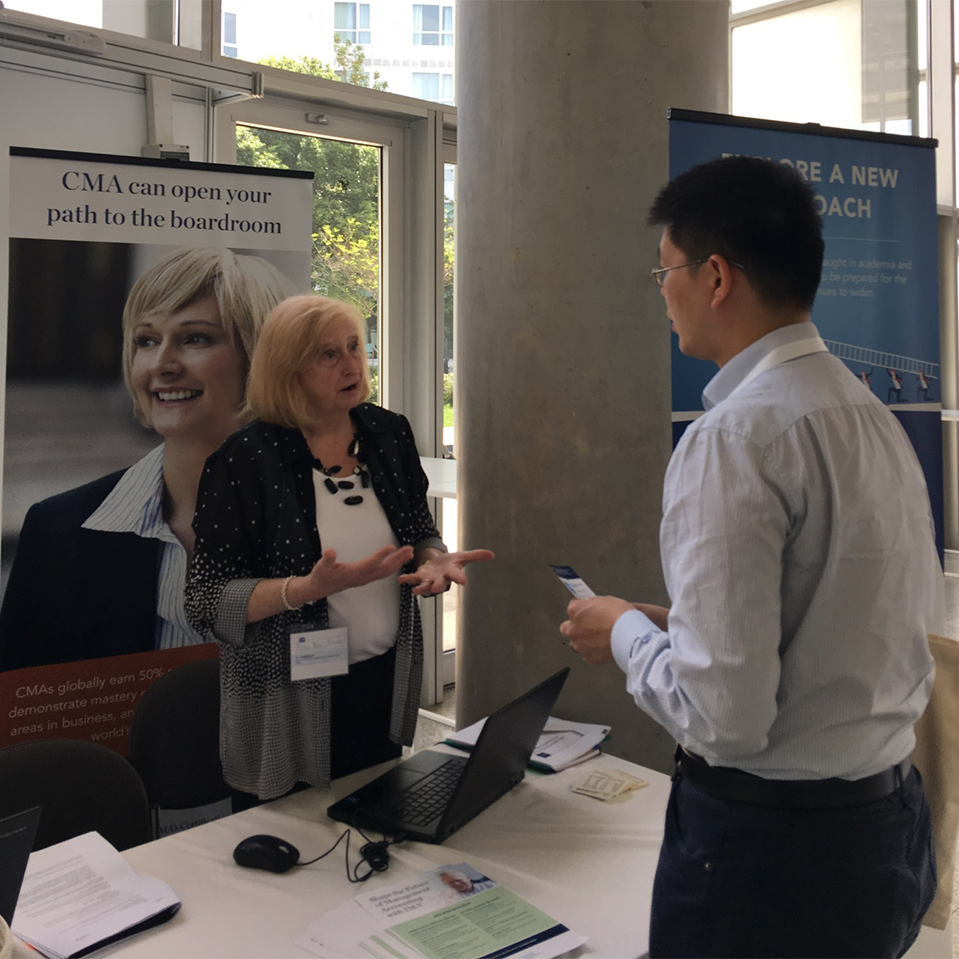 CJ McNair-Connolly at IMA booth talking with Michael Tse, Head of Accounting from the Holmes Institute, Australia
IMA's conference booth offered a variety of information about key programs, products, and services, including IMA's first published textbook, "
Management Accounting – An Integrated Approach
." C.J. McNair-Connolly, Ph.D., who co-authored the textbook with Kenneth A. Merchant, Ph.D., was at the IMA booth to converse with attendees, answer questions, and provide live demonstrations of the textbook's accompanying Excel databases. Featuring real-world examples from diverse industries (airline, manufacturing, and automobile) weaved throughout the text, the book emphasizes the behavioral and strategic side of management accounting, not just quantitative processes. Addressing the gap between what is taught in academia and the skills students need to be prepared for the workforce, the new textbook is IMA's latest effort to tackle the issue of curriculum reform in education.
Also on-site at the IMA booth were Lisa Beaudoin, CMA CAE, IMA of director educational partnerships; and Nina Michels-Kim CMA, IMA director of European operations. Beaudoin and Michels-Kim had conversations with and answered questions from academics about IMA and the CMA
®
(Certified Management Accountant) certification.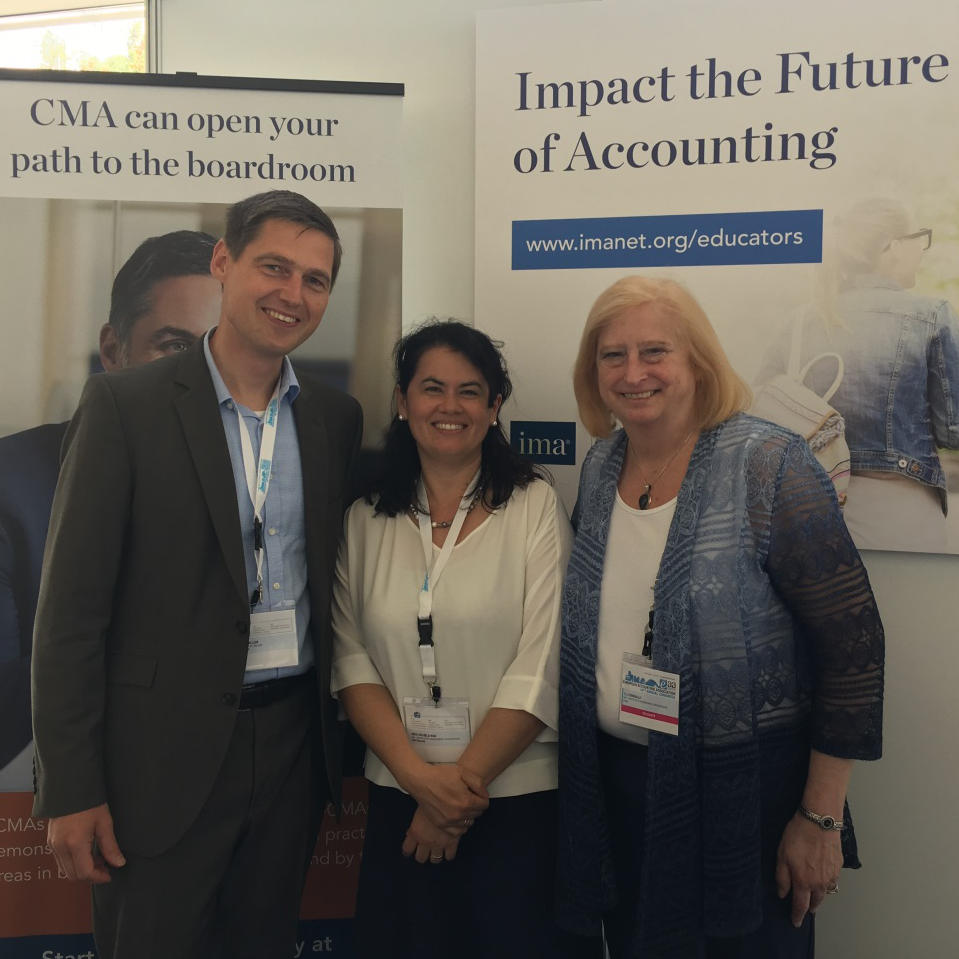 IMA Honorary Professor in Management Accounting, Prof. Dr. Klaus Moeller of University of St. Gallen, Switzerland; Nina Michels-Kim; and co-author of IMA new textbook, C.J. McNair-Connolly at IMA booth
In addition to networking opportunities with McNair-Connolly and representatives from IMA, visitors to the IMA booth could enter a raffle to receive a copy of the "Management Accounting – An Integrated Approach" textbook.
To learn more about the new textbook, please visit
imanet.org/matextbook
or contact us at
imabooks@imanet.org
.