IMA Welcomes Young Professionals at October Global Board Meeting
As part of IMA's annual Young Professional Leadership Experience program, seven of IMA's young professional members attended the Fall Global Board of Directors and Committee meetings in Mahwah, N.J., last month. They also had the unique opportunity to visit the IMA
®
(Institute of Management Accountants) Global headquarters in Montvale, N.J.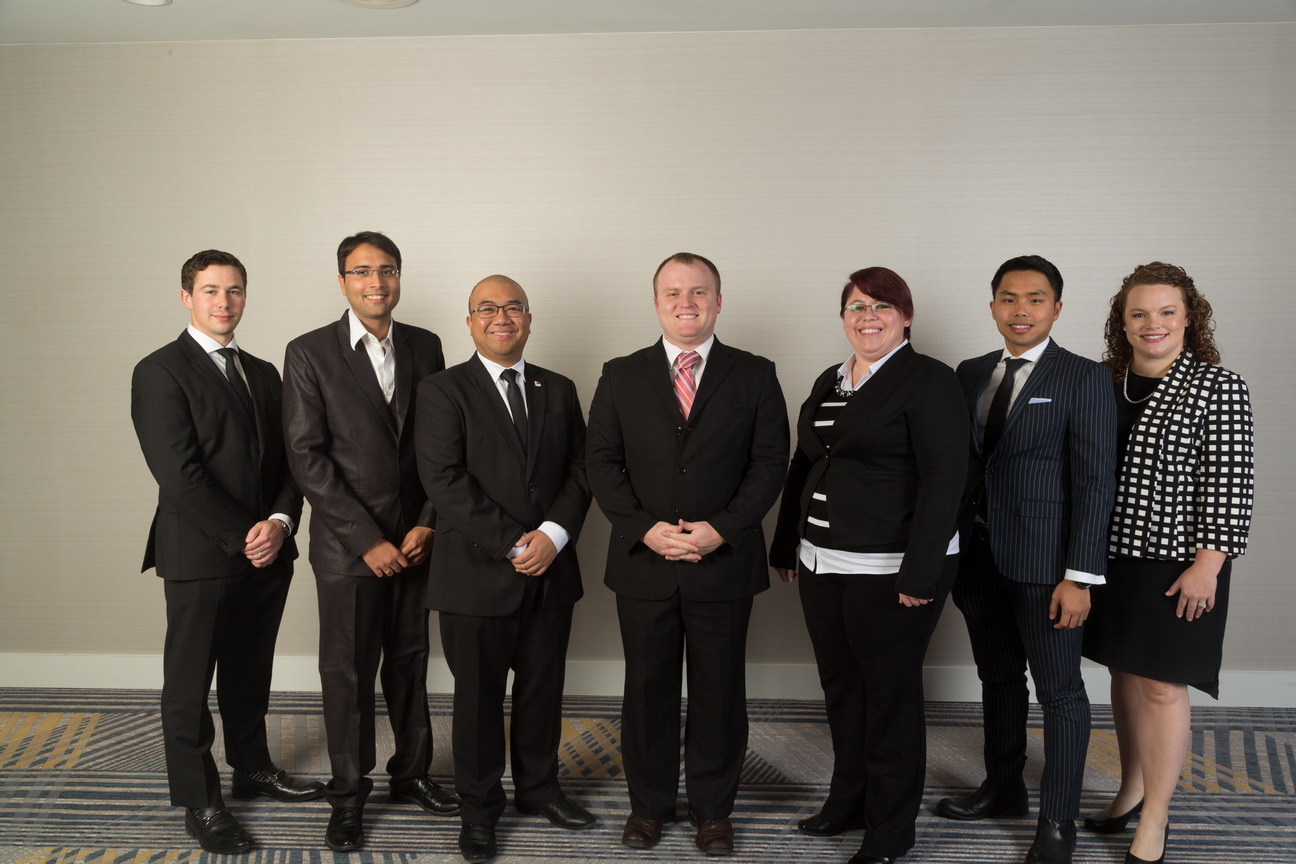 From left to right: Benjamin Wann, Hariharan Ramasubramanian, Janrich Vasquez, Kaiser Mock, Tiffany Larsen, Kevin Wijaya, and Blair Trotter.
During the three-day program, attendees experienced the inner workings of IMA's Global Board of Directors and gained perspective on the organization's strategic direction to meet member needs into the future. They had the opportunity to observe and actively participate in meetings and learn first-hand how the governance structure of a not-for-profit operates. Through a variety of networking events, they met with senior volunteer leaders and staff from IMA's U.S. and global regions.
"Each year, IMA is happy to welcome selected young professionals in this program. They leave the experience with great memories, valuable professional contacts, and perhaps a mentor," explained Pat Stefanczyk, CAE, IMA vice president of governance and volunteer relations. "This unique experience encourages members to develop as future leaders at IMA and in business."
Stay tuned… IMA will be accepting nominations for next year's Young Professional Leadership Experience in August 2018.