KPMG Teams Up with IMA for Special Training Meeting
Last month, several faculty members from the IMA
®
(Institute of Management Accountants) Leadership Academy participated in a special speaker training session sponsored by KPMG. The two-day session was held in Denver on September 12-13.
Using a variety of activities and exercises, KPMG instructors Blane Ruschak, executive director of campus recruiting; and Holly Thomas, national director, tax campus recruiting strategy; worked closely with an intimate group of IMA members and staff to help them improve upon their skills and effectiveness as presenters and facilitators. A requirement of the training session, each participant had to prepare a four to seven minute presentation, which was videotaped and evaluated by both their training session peers and the KPMG instructors. IMA receives the training workshops thanks in part to C.S. "Bud" Kulesza, CMA, CFM, former IMA Chair. Several years ago, Kulesza tapped into his network at KPMG to arrange for gratis presentation and facilitation skills training sessions, which are held semi-regularly in different locations.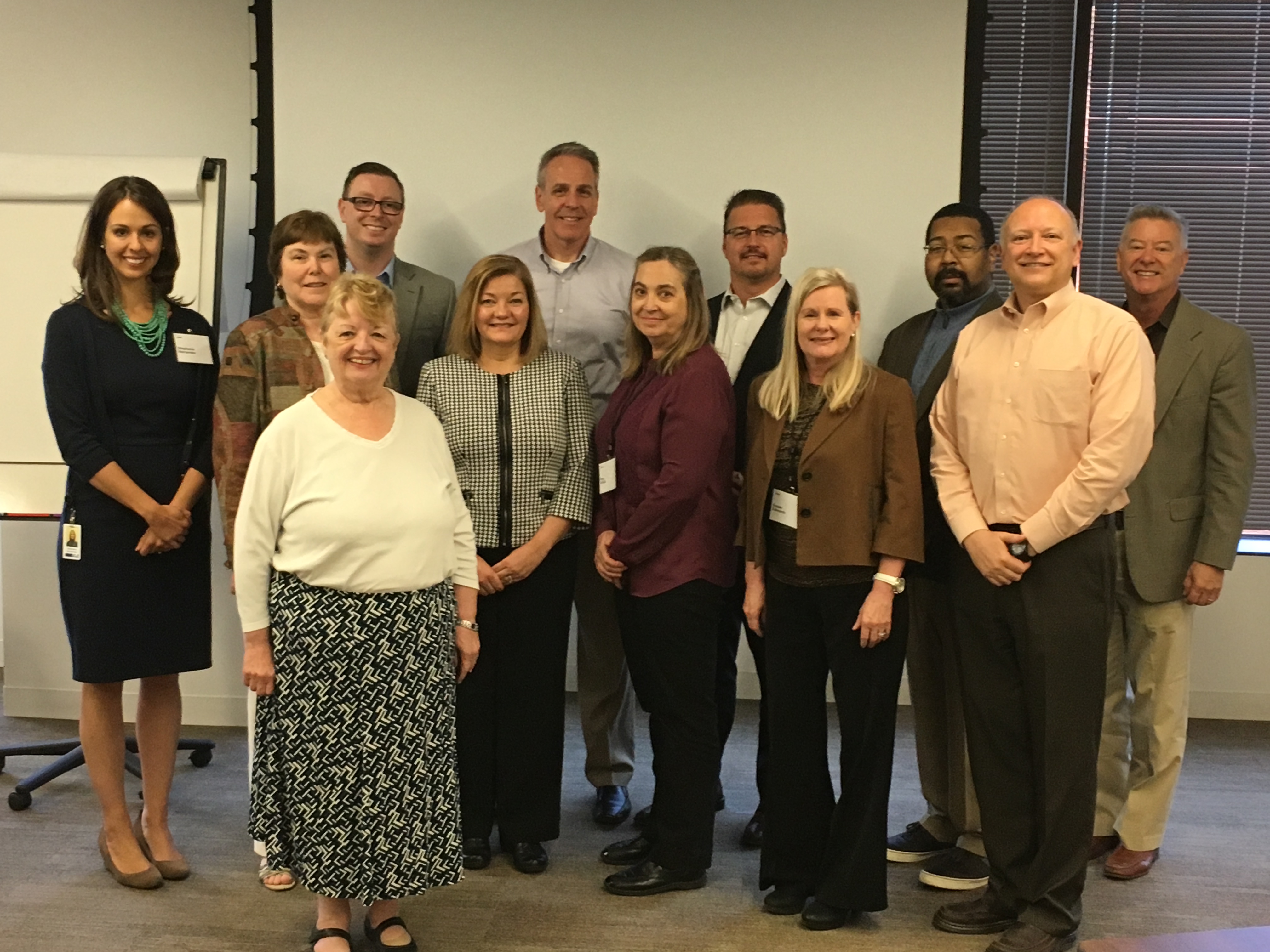 KMPG IMALA class photo: Back row (Left to right) - Derek Fuzzell, John Rogoz, David Barnett, Ben Jackson, Blane Ruschak (Instructor); Front Row (Left to right) - Stephanie Hernandez (Instructor), Nancy McCleary, Ginger White, Margaret Smith, Susan Edwards, Rob Golder (IMA staff); Very Front - Pat Wynn
The IMA Leadership Academy (IMALA), a free member benefit, supports the development and enhancement of leadership education and skills, such as facilitating meetings and events, to aid in career advancement. In addition the KPMG training for IMALA faculty, program resources include a monthly webinar series, mentoring opportunities, a monthly column featuring timely topics in
Strategic Finance
magazine, and the chance to earn digital badges to display on social media and online professional pages such as websites and LinkedIn profiles.
To learn more about the many leadership opportunities available with IMALA, please visit the IMA website at
imanet.org/career-resources/leadership-academy
.