CMA Profile: Mario Lara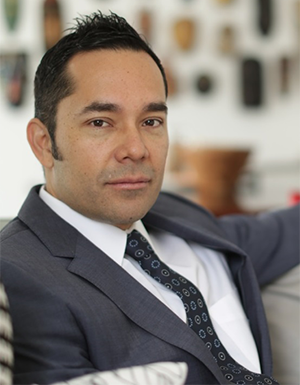 Mario Lara currently works in São Paulo, Brazil, as the CFO of MullenLowe Latin America, a division of Interpublic Group of Companies, the third-largest conglomerate of advertising agencies in the world and a publicly listed company. He's enjoyed an international, varied career, having been born in Guatemala and held positions in Brazil and the U.S. He's served in his current role since 2005, where he is responsible for all the financial functions of the company's Latin American regional operations, and where he also, just last year, became a CMA
®
(Certified Management Accountant).
Mario's journey to CFO began as many accounting careers do: in public accounting. Before joining MullenLowe, he spent the previous six years as an auditor, the first four in public accounting at PricewaterhouseCoopers as an external auditor and then, for one year each, at Royal Caribbean and at Motorola, as an internal auditor. The work didn't quite suit him, however.
"When you're a CPA working as an auditor, your role is very limited. You're almost providing a support function. I wanted something more for my career than being an auditor," he explains.
As a self-described "people person," Mario wanted to find a way to add value in a different way, which is why he pursued the CFO opportunity at MullenLowe. He certainly possessed the academic credentials to succeed in such a role, having graduated from Michigan State with his B.A. in Accounting, from the University of Illinois with his M.S. in Accountancy, and from Harvard Business School's General Management Program. Despite this, last year Mario wanted to look into adding some further training.
Mario found out about the CMA because he was researching appropriate credentials for CFOs. He acknowledges that there really is no official "CFO degree," but when he looked into what credentials and licenses CFOs hold, he found that many possessed the CPA and or the CMA.
Taking the CMA exam, he says, did not disappoint. He studied, mostly on the weekends, using self-study materials from Gleim. He found that most of the subject matter was familiar to him, because he had worked as a CFO, but other parts of the exam were challenging – particularly areas such as cost accounting – and required him to relearn material he had studied as an undergraduate and graduate student.
Mario passed both exam parts on the first attempt in May 2017 and, as he considers himself a "life-long learner" – for example, he recently started a website,
www.marioantoniolara.com
, where he blogs about topics of interest – he looks forward to fulfilling the CMA program's annual continuing professional education (CPE) requirement. He says that being a CMA has already paid off in terms of the company's senior leaders increasingly relying on him for his ability to "see both sides of a challenge or problem". He explains, "Because of my CMA experience, I'm better able to understand complex topics and provide insight for strategic decision-making. Being a CMA has definitely enhanced my credibility within the company."
For more information on CMA certification, please visit
https://www.imanet.org/cma-certification
.