Change username form. Insert an info and press enter to submit, or press escape to close.
Create a new account form. Press escape to close.
Validate mail form. Press escape to close.
Lost password form. Insert an info and press enter to submit, or press escape to close.
Confirm address message dialog. Press escape to close.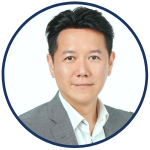 Josh Heniro, Ph.D
Managing Director, IMA Asia Pacific
As an accomplished leader and advocate for management accounting, Josh Heniro is the Managing Director of IMA® (Institute of Management Accountants) Asia Pacific. With an unwavering passion for promoting the U.S. CMA® (Certified Management Accountant), Josh has been instrumental in elevating the profession's value since 2016.

With his extensive experience, Josh has steered IMA's strategic direction across the Asia Pacific region, Australia, and New Zealand. His steadfast commitment to partnership development has fostered strong relationships with public and private-sector organizations, universities and training providers, driving IMA's impact in the region. Josh, having spearheaded the establishment of IMA's Southeast Asia team and office in Singapore, has showcased leadership that has laid the foundation for significant growth in the region. In April 2023, Josh's role grew to include the Asia Pacific region, where he continues to lead IMA's strategic and operational efforts.

With an extensive professional background spanning 20 years, Josh's diverse experience includes roles at well-known multinational corporations such as Standard Chartered Investment Bank, Société Générale Investment Bank, ACCA (Association of Chartered Certified Accountants) and Curtin University. Drawing from his years of professional experience, Josh consistently exhibits enthusiasm in discussing the future of the accounting and finance profession amidst the evolving technological landscape and its implications for the future of the workforce.

A firm advocate for lifelong learning, Josh holds a Bachelor of Commerce in Accounting and Finance with Distinction from Curtin University, Australia. He also achieved First Class Honours in Finance and a Ph.D. in Accounting, earning recognition with the Vice Chancellor's List and Golden Key Honour Society Awards.

As a forward-thinking and dedicated leader, Josh is committed to reshaping the accounting and finance landscape, empowering up and coming professionals to succeed in a constantly evolving world.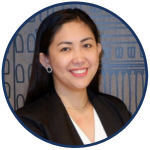 Joweeh Liao, CMA (U.S.), CPA
President, IMA Philippines Chapter; SVP, Watsons Personal Care Stores (Philippines), Inc.
Joweeh is a highly accomplished finance executive with over two decades of experience across renowned multinational companies. With a strong background in entrepreneurship and corporate governance, Joweeh possesses solid expertise in acquisitions and joint ventures, and has honed her skills in both functional accounting and business partnering.

Joweeh began her career as a management trainee at Procter & Gamble, where she spent nine years in various roles in finance shared services and commercial front office finance. She later joined Del Monte Pacific as Corporate Controller, overseeing the Group's accounting and tax departments as well as corporate forecasting and consolidation. During her tenure, she played a critical role in ensuring compliance with external regulations and stock exchange requirements and was heavily involved in the company's acquisition initiatives.

She then joined Schneider Electric as Philippines country CFO, and then moved up to Regional Finance Director, heading East Asia Japan Financial Planning and Analysis.

Currently, Joweeh is part of the team at Watsons Philippines, where she serves as Senior Vice President for the Finance, Procurement, and Property Development teams. She was chosen as the CFO of the Year in 2022 by the CXO Society in Singapore.

In addition to her corporate experience, Joweeh is also an experienced entrepreneur, having started up businesses in retail, IT, and logistics. She continues to be a ladies accessories consignor in select department stores across the country, supports a growing software development company, and operates art galleries at both online and physical stores.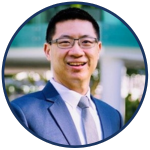 Prasart Jongjaroenkamol, Ph.D, CMA (U.S.), CSCA
Co-Director of Master of Professional Accounting, Assistant Professor of Accounting (Education), Singapore Management University - School of Accountancy
Prasart Jongjaroenkamol is an Assistant Professor of Accounting (Education) at the School of Accountancy, Singapore Management University (SMU). He is also the co-director of the Master of Professional Accounting (MPA) program. Prior to joining SMU, Prasart received a Master in Professional Accounting and a PhD in Accounting from The University of Texas at Austin. He also obtained a bachelor's degree in accounting from Thammasat University, Thailand. Prasart is a U.S. CMA (Certified Management Accountant) and CSCA (Certified in Strategy and Competitive Analysis), received the ICMA Board of Regents CMA and CSCA Gold Medal Awards. Furthermore, Prasart servers as the Professional Education VP of the IMA Singapore Chapter Board.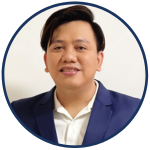 Dexter R. Moya, CrFA
Fractional CFO to his Clients / Assistant Vice-President for Finance, Travellers International Hotel Group, Inc.
Dexter is an accomplished finance executive with more than 15 years of experience in different areas of accounting, finance, leadership and strategy from the conglomerates in the Philippines particularly in the integrated resort, hospitality, real estate and other industries. He brings his experiences in various fund-raising exercises (IPOs, bonds, loans etc.), entrepreneurship, along with skills in strategy, value creation, financial accounting, management accounting, taxation, compliance, corporate finance, FP&A, auditing, investor relations, negotiation, stakeholder management and business partnering.

He completed his Strategic CFO Program at the MECA CFO Academy in New Jersey, U.S.A. in May 2022 and the Program for Senior Leadership in Finance focusing on the Competencies of the Current and Future Chief Financial Officers (CFO) conducted by Financial Executives (FINEX) Philippines and P&A Grant Thornton in January 2023.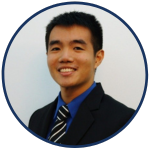 Mark Chiu, CMA (U.S.), CSCA, CPA
Business Consulting Director, SGV & Co. (EY Philippines)
Mark has nearly 9 years of experience helping clients with their business transformation and improvement projects. He is currently a Director at SGV & Co., a member practice of Ernst & Young Global, where he specializes in consulting services.

His experience spans a wide range of areas, including business process review and mapping, process reengineering, current state assessment and recommendations, business and operating model design, analytics dashboard design and review, agile transformation, project management and implementation, robotic process automation, tax research and advisory, planning, and optimization.

Throughout his professional journey, Mark has made significant contributions to numerous projects in various industries. Among these, he has advised clients on establishing and improving their financial planning and analysis functions, providing valuable insights into process improvement and proposed dashboard designs. He has also supported clients in revamping project management frameworks, incorporating agile principles, and guiding project management teams during technology modernization initiatives. Mark has further assisted clients in strategy planning, establishing centers of excellence, and exploring new business and operating models.

Mark's facilitation skills have enabled him to conduct various client workshops, as well as internal technical and soft skills trainings. As part of his advocacies, Mark volunteers in youth professional mentorship and innovation circles. He is also a volunteer at EY Ripples, where EY people are devoting their time to projects focused on ESG and Sustainable Development Goals.

Mark graduated Magna Cum Laude with a degree in BS Accountancy from De La Salle University – Manila. He also completed the Data Science for Executives program from the Asian Institute of Management. He is a U.S. CMA (Certified Management Accountant), CSCA (Certified in Strategy and Competitive Analysis), and a CPA (Certified Public Accountant.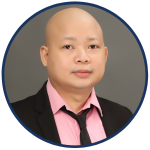 Rhey L. Nivera, CMA (U.S.) Candidate, CPA
Executive VP, IMA Philippines Chapter; Accounting Manager, Resins Inc.
Rhey is a highly versatile accounting and finance professional with over 14 years of extensive experience in accounting, audit, and taxation in supervisory and managerial roles across multiple industries. His successful track record includes developing and implementing financial systems, strategies, processes, and controls, generating financial reports, and managing P&L.

As the Executive Vice President of the IMA Philippines Chapter and Chair of the Nominating Committee for the Fiscal Year 2023-2024, Rhey is a passionate advocate for the growth and development of the accounting profession. He also represents IMA members in the Asia Pacific on the Component Engagement Roundtable.

Currently, Rhey serves as the Accounting Manager of Philippine Iron Construction and Marine Works, Inc., a project management company focused on general, industrial, and marine engineering, and is a wholly-owned subsidiary of Resins, Incorporated, a domestic company. He also shares his knowledge and expertise as a Smartify.ph Training Instructor for Bookkeeping and QuickBooks Online Courses.

Rhey earned his Bachelor of Science in Accountancy degree from the University of San Jose – Recoletos and is a Certified Public Accountant, QuickBooks Online ProAdvisor, and a U.S. CMA candidate. With his extensive experience and expertise, Rhey is a valuable asset to any organization and a dedicated leader in the accounting community.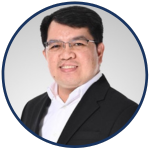 Loudie Falguera, CMA (U.S.), CPA
VP Strategic Partnerships, IMA Philippines Chapter; Chief Financial Officer, Benby Distribution Group
Loudie is the CFO of Benby Distribution Group where he leads the treasury, financial planning & analysis, controllership and tax compliance functions. He seeks high impact finance opportunities and champions the automation and transformation initiatives of the finance group which lead to winning the Operational Excellence in Audit Compliance and Governance Award, and being named a finalist for the Finance Team of the Year Award at the FutureCFO Excellence Awards 2022 in Singapore. He is a strategic business and finance leader with successful and extensive experience across diverse industries including manufacturing, supply chain and distribution, eCommerce, real estate, and retail.

Loudie holds key leadership roles in professional organizations. He was the Past President and Chairman of the Board and currently serves as member of the Board of Directors at the IMA's Philippines Chapter. Under his leadership as Chapter President, he led the IMA Philippines Chapter's transformation initiatives resulting in winning the IMA Global Awards namely the Chapter of Excellence Gold Award and Chapter Activity Platinum Award, the first in the Chapter's history. In addition, he currently serves as Member of Board of Directors at the Association of CPAs in Commerce and Industry (ACPACI) in the Philippines. He is also an appointed member of the Audit and Assurance Standard Council in the Philippines, an authority in establishing and promulgating auditing standards in the country.

Due to his strong leadership and passion for innovation and excellence, he was the 2022 IMA Global Champion Awardee and 2021 IMA Global Exemplary Young Professional Awardee among about 140,000 IMA members in 150 countries. He was also recognized as one of the Top 100 Filipinos on LinkedIn in 2021 among more than 10 million LinkedIn users in the Philippines.

Prior to his current role, he was an external auditor, internal audit supervisor, accounting manager, head of financial planning, financial controller and VP Finance in various local and multinational companies, both privately held and publicly-listed.

Loudie graduated Magna Cum Laude with a BS Accountancy degree from St. Paul School of Professional Studies and ranked fifth in the CPA licensure exams. He also completed a 12-month Strategic CFO Program in New Jersey, USA. He is a U.S. CMA (Certified Management Accountant), CPA (Certified Public Accountant), and Certified Financial Consultant.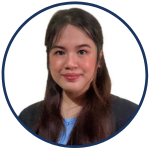 Yssabelle N. Callañga
4th Year BSMA Student, Polytechnic University of the Philippines - Manila; National Council President, NFJPIA
Yssabelle N. Callañga is an outstanding 4th Year BSMA student at the esteemed Polytechnic University of the Philippines - Manila. With a strong commitment to leadership and excellence, she is making a significant impact within the university community and beyond.
Currently serving as the National Council President of NFJPIA (Aquiluxis Federation) for the fiscal year 2023-2024, Yssabelle showcases her remarkable leadership abilities as she collaborates with fellow students and professionals to drive growth and innovation within the accounting and finance profession.
Yssabelle's dedication to her field is not only evident in her current role, but also in her past positions. She previously held the role of National Council President and National Vice President for Membership for NFJPIA (Abansayon Federation) during the 2022-2023 fiscal year, committing to the betterment of her peers and the profession. In addition, Yssabelle has contributed significantly to the PUP JPIA Manila, having served as the Former Associate Vice President for Information and Publicity during the 2021-2022 fiscal year and as the Former Vice Chairman of the Online Media Committee during the 2020-2021 fiscal year.

Yssabelle's dedication has earned her esteemed accolades, including the Samuel M Misa Leadership Excellence Award for the 2022-2023 fiscal year. Her exceptional contributions were further recognized through her receipt of the Most Outstanding Digital JPIArtist of the Year award in the Local Chapter Category at the NFJPIA Year-End Awards for the 2021-2022 fiscal year. Additionally, her involvement within the PUP JPIA Manila garnered her the title of Most Outstanding Committee Member during the 2020-2021 fiscal year.

Beyond her academic and leadership pursuits, Yssabelle is a beacon of inspiration for the future of the accounting and finance profession. Her dedication, achievements, and leadership prowess make her a remarkable role model within the realm of accounting and leadership.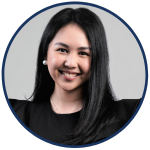 Michele Manabat
Manager, Accounting & Finance, Robert Walters Philippines
Michele Manabat joined Robert Walters Philippines in May 2018 as a Consultant and worked her way up as a Manager through her excellent work ethic, remarkable business expertise, and leadership skills. With seven years of experience in recruitment, Michele has gained exposure to hiring from numerous industries and specialized in recruiting for middle management to C-suite level professionals.

She has built her reputation by establishing a specialized Front Office desk in Banking & Financial Services where she has been recognized as a Top Achiever.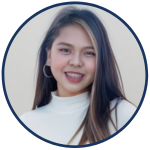 Arriane Steffi Bacon, CMA (U.S.)
VP Prof. Education, IMA Philippines Chapter; Senior Associate, Ernst & Young (SGV & Co.)
Arianne Steffi Bacon is a driven and globally-minded accounting and finance professional dedicated to building an international career that solves complex business challenges. With over five years of experience in multinational financial services and telecommunications companies, Steffi has a proven track record of collaborating with global leaders to drive continuous improvement, optimize performance, ensure profitability, and deliver exceptional results with a focus on business growth and people.

As a Senior Associate at EY Philippines specializing in finance transformation, Steffi has developed expertise in business case study, master data management, SAP migration, process improvement, and process design and implementation. She has handled key EY accounts consisting of cross-border and cross-departmental teams, demonstrating her strong analytical and problem-solving skills.

Steffi is passionate about building and developing high-performing global teams that achieve exceptional results. She is also a dedicated volunteer leader, known for her transformative work on IMA Chapter projects and initiatives. Currently, she volunteers with EY Ripples, working to create a positive impact on millions of lives and share her learnings with others.

In addition to her professional accomplishments, Steffi is a U.S. CMA (Certified Management Accountant), showcasing her dedication to professional growth and development.