Change username form. Insert an info and press enter to submit, or press escape to close.
Create a new account form. Press escape to close.
Validate mail form. Press escape to close.
Lost password form. Insert an info and press enter to submit, or press escape to close.
Confirm address message dialog. Press escape to close.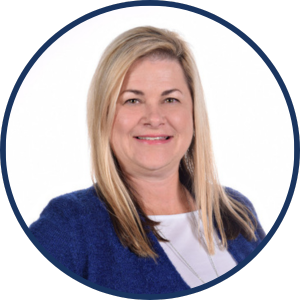 Kimberly Swanson Church, Ph.D.
FORVIS Professor of Leadership, Missouri State University
Dr. Kimberly Swanson Church is the FORVIS professor of leadership and director for the School of Accountancy at Missouri State University. She is an award-winning educator in the area of managerial and accounting information systems with an emphasis in emerging technologies. She is an active campus advocate and influencer and currently serves on the advisory board for IMA's Kansas City Chapter and works with IMA's Heartland Council. She is the 2018 recipient of the Jim Bulloch Award for Innovations in Management Accounting Education, the 2018 Outstanding Accounting Educator for Achievement and Commitment as an Educator and IMA Board Member, the 2019 national IMA Champion Award, the 2020 IMA Faculty Leadership Award, and the 2021 R. Lee Brummet Distinguished Service Award for Educators. She has partnered with her local IMA chapter in Kansas City to obtain grants, research support, teaching resources, and professional partnerships. She has published many academic and practitioner articles, won several best paper awards, and her articles have appeared in Strategic Finance magazine and Management Accounting Quarterly. Dr. Church works actively with a variety of professional organizations and serves as a frequently invited speaker on topics related to professional development and technology disruptions to the accounting profession.