Change username form. Insert an info and press enter to submit, or press escape to close.
Create a new account form. Press escape to close.
Validate mail form. Press escape to close.
Lost password form. Insert an info and press enter to submit, or press escape to close.
Confirm address message dialog. Press escape to close.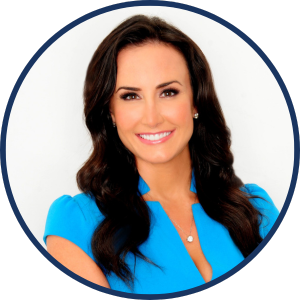 Kim Perell
CEO, Serial Tech Entrepreneur, Prominent Angel Investor, and Bestselling Author
Kim Perell is a CEO, serial tech entrepreneur, prominent angel investor, and author of two bestselling business books. She is a leader, innovator, and keynote speaker.
Perell has spent the last 20 years starting, scaling, and selling technology companies ranging from $0 to $1B in annual sales. She started her first company from her kitchen table when she was 23 and grew it to a $100 million enterprise. She sold her last company for $235 million to Singtel, one of the most prestigious telecommunication companies in the world.
Perell's most recent book, JUMP: Dare to Do What Scares You in Business and Life, published by Harper Collins in 2022, was an instant Wall Street Journal bestseller. Her first book, The Execution Factor: The One Skill That Drives Success, was also a national bestseller. A great believer in paying it forward, Perell loves to help aspiring entrepreneurs and executives. This dedication to empowering the next generation of leaders is what led her to become an investor in more than 100 companies.
She has appeared as a guest on Good Morning America, The Today Show, The Drew Barrymore Show, and CNBC. She also has been featured on Fox, CNBC, and MSNBC and profiled in CNN Money, The New York Times, Forbes, and The Huffington Post.
Perell's achievements as a leader, entrepreneur, and passionate advocate for women in business have been widely recognized. She has been named one of Entrepreneur Magazine's Women of Impact, Ad Age's Marketing Technology Trailblazers, Business Insider's Most Powerful Women in Mobile Advertising, Adweek's Women Trailblazers, Ernst & Young Entrepreneur of the Year, and Entrepreneur of the Year by the National Association of Female Executives.
She currently lives in Miami with her husband, John, and their two sets of twins. When she's not building companies, she's at the beach building sandcastles with her kids.